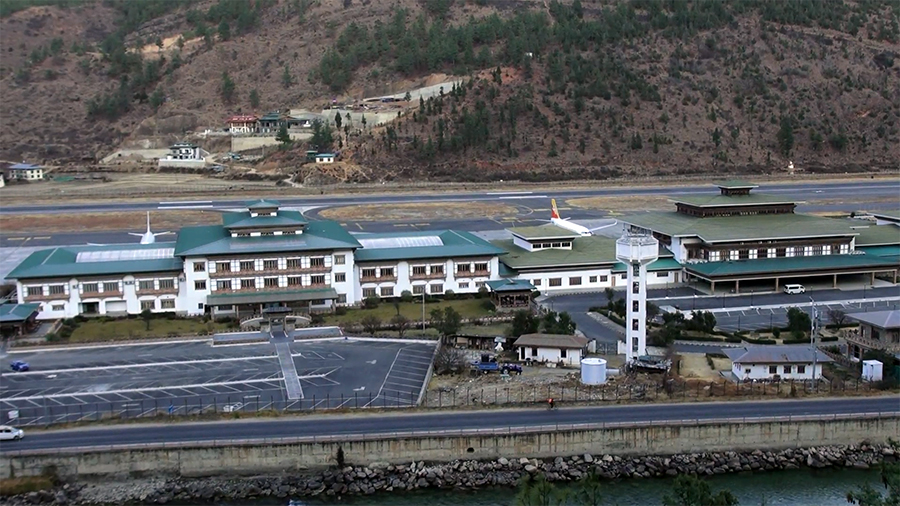 The Paro Police have forwarded the case of an Indian woman who illegally boarded a Drukair flight in January of this year to the Paro District Court. She has been charged with four counts of petty misdemeanour. The woman tried to board a Drukair plane bound for Bangkok in Thailand after producing an old boarding pass.   
The 37-year-old woman has been charged with larceny, deceptive practice, theft of services, and for illegally entering the country.
On January 30, she boarded a Bangkok-bound flight with an old boarding pass.
According to sources, the woman picked up a used boarding pass from one of the counters at the airport. She was charged with larceny for this act.
For illegally crossing the immigration checkpoint in the Phuentshogling border gate, she was charged with illegal immigration and deceptive practice.
Throughout her journey from Phuentshogling to Paro and until the airport, she travelled in a taxi and stayed in hotels. Since she did not pay for these services, she has been charged with theft of services.
According to section 13 of the Penal Code of Bhutan, a defendant convicted of a petty misdemeanour shall serve a minimum prison term of one month and a maximum of one year.
According to sources, the woman travelled to Sikkim in India and to Nepal before coming to Bhutan. Sources say she learnt about Bhutan through the Internet.
The woman only had some change of clothes and did not possess any cash on her during the arrest.
Namgay Wangchuk, Paro
Edited by Sherub Dorji