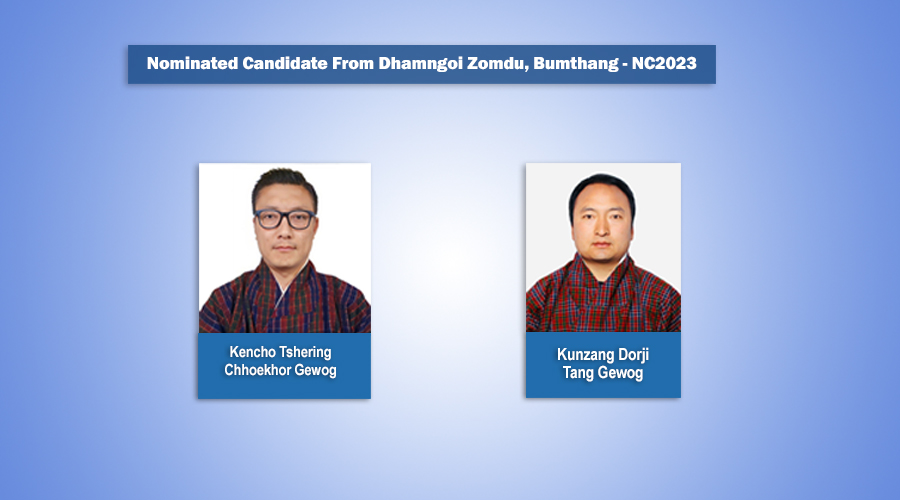 Bumthang will go to the polls with two aspiring candidates to choose from. Two middle-aged men from Chhoekhor and Tang Gewogs will contest for the district's National Council seat on 20th April. It was a smooth sailing nomination round for them, which concluded on Friday.
40-year-old Kencho Tshering from Tengkarzhong village of Pedtsheling-Tamzhing Chiwog was the lone nominee for Chhoekhor Gewog. He got 675 Yes votes and 130 No votes.
Similarly, Tang Gewog also had only 38-year-old Kunzang Dorji on offer. He is from Pangshing village. He made it through with 260 Yes votes and 36 No votes.
Chhumig, Ura and Chamkhar Throm did not have any nominees. However, more than 430 voters came to attend the Dhamngoi Dzomdu in these places.
Chhoekhor and Tang Gewogs saw more than 1,100 voters participate in the Dhamngoi Dzomdu.
Meanwhile, following their nomination, the two aspiring candidates have also filed their candidatures to the Returning Officer for scrutiny.
Bumthang has over 10,800 registered voters.
Kipchu