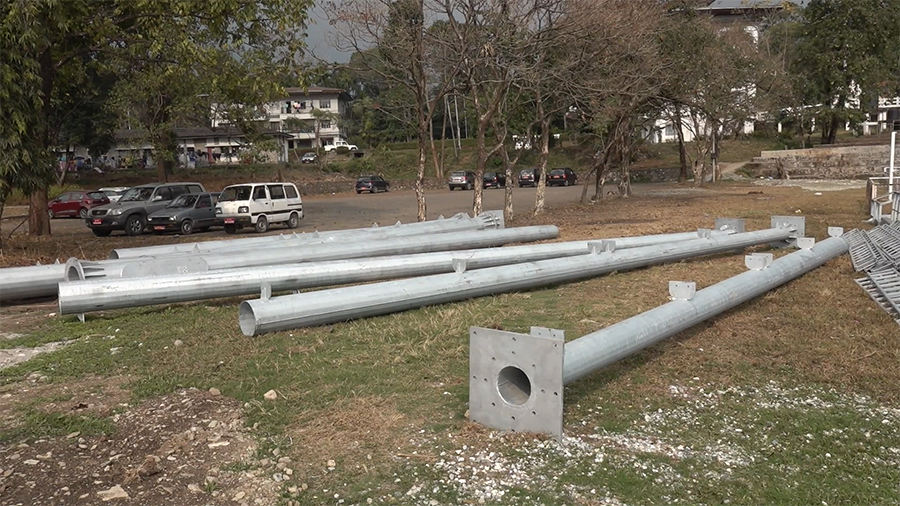 Good news for football enthusiasts in Samtse. Playing football in the southern heat will not be a problem anymore. The much-awaited installment of floodlights at the Samtse Artificial-Turf Football Ground is expected to be up and running by this month. Once complete, football lovers will be able to play at night under the floodlights.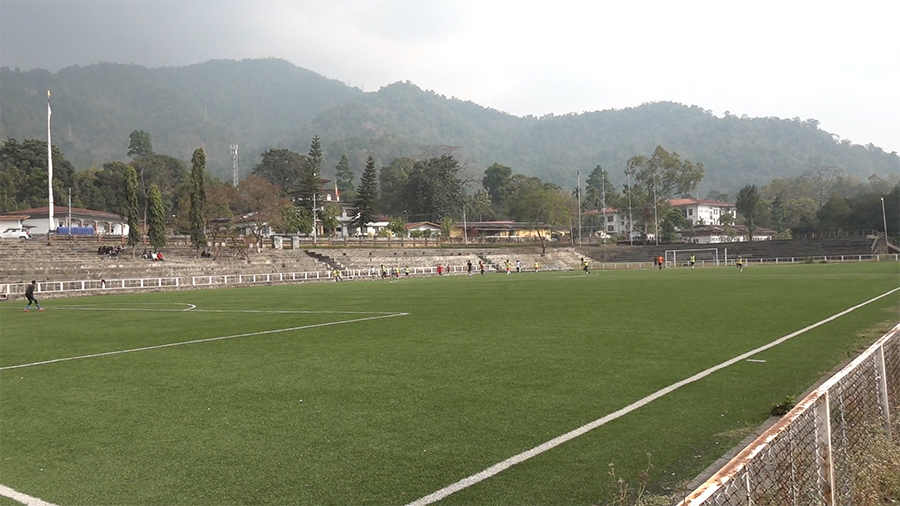 Without a floodlight facility at Samtse's only artificial-turf football ground, football lovers have no option but to play in the scorching day light heat.
With summer just around the corner, playing football in the heat will be next to impossible. In a day, only one match can be played towards the evening, and that too with much difficulty.
Tashi Jamtsho, a football enthusiast says daytime football in summers in impossible. "Many say that it would only be possible or best to play football in the evening with a floodlight facility."
Another football enthusiast, Ugyen Wangchuk says having floodlights would allow even office goers to play football during weekdays.
Works to install floodlights at the Samtse football turf is in full swing. Almost 90% of the works are complete with only fitting works left.
The works should have been completed by last year but delays in awarding of contract and hiring of electrical specialists from India to install the lighting instruments delayed the completion.
For now, a Bhutanese electrical engineer has been hired and they are targeting to complete the work in the coming weeks.
The Bhutan Football Federation is spending about Nu 6.6 M for the project.
Passang Dorji, Samtse
Edited by Sherub Dorji