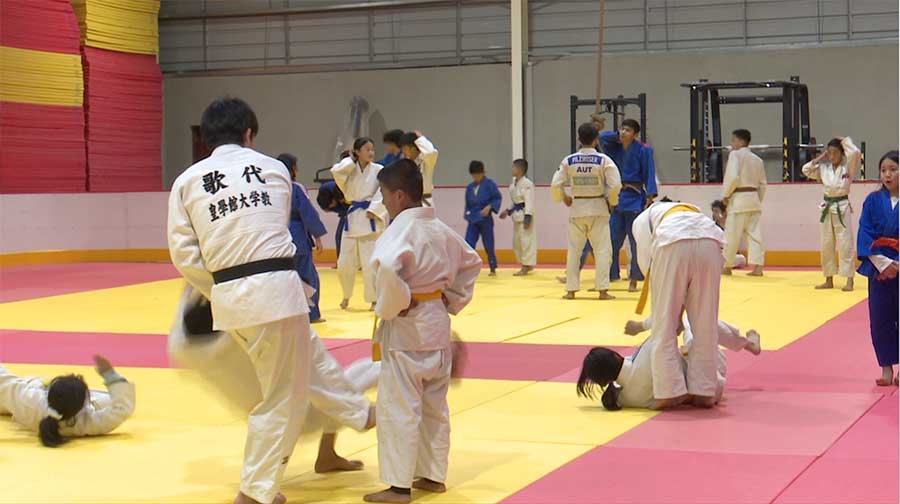 Bhutanese judokas are undergoing intensive training in Thimphu for the 2023 Necos Junior Judo Tournament to be held in Nepal. The 13 judokas will represent Bhutan next month. Three national coaches and two Japanese tutors are training the players.
The 13 Bhutanese judokas, aged 11 to 18 years were selected based on their performances at the winter judo tournament last month and the judo camp held last year. It has been almost a month since they have been training.
According to the senior coach, the training is designed to familiarise them with international tournament rules and mat etiquette.
Despite the lack of experience in an international tournament, the coach said the judokas have the potential to win gold medals.
"They are showing improvements in all categories. Their judo is similar to Japanese judo. If they perform the same judo as now, they can win gold. But almost all of them are playing for the first time on an international stage. So they will be nervous," said Utashiro Yusuke, Senior Coach.
In the meantime, the judokas said that the training is helpful for their physical development to compete on an international stage.
"I feel proud to have got the opportunity. I hope we get enough practice after going there. I hope to win a gold medal from the tournament," said Sangay Thinley, a Judoka.
"The training is helpful as it helps to build our stamina. I was happy to be selected for the Necos tournament. I will put all my effort and hard work to bring home gold medal," said Tenzin Dorji, another Judoka.
Bhutan's last international appearance was in the 2022 Asian Cadet and Junior Judo Championship held in Thailand last year.
Chenga Dawa
Edited by Sonam Pem