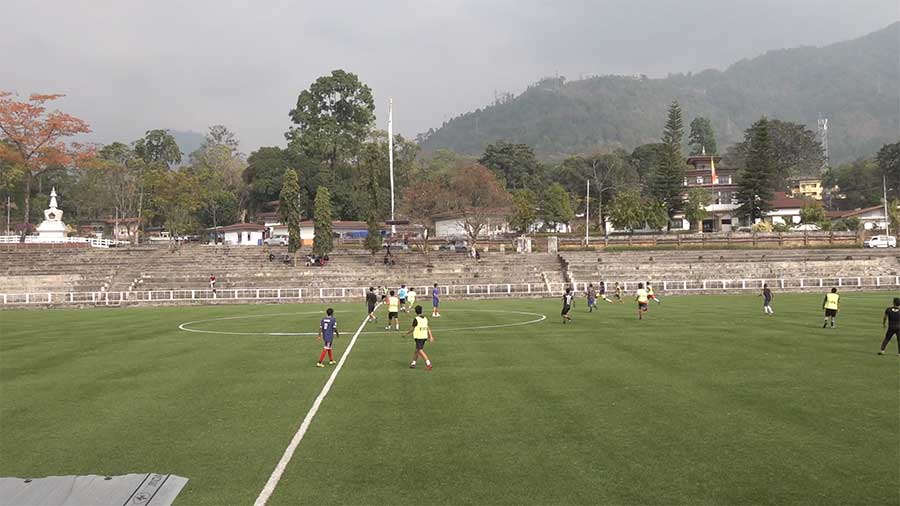 Without funds to keep the club running, Samtse district's official football club, Samtse FC, had to be closed down more than a decade ago. Since then, the district has not seen many of its teams taking part in the country's top football leagues. This is however expected to change soon. A group of football enthusiasts is in the process of reforming the Samtse Football Club and is eyeing to represent the district in the country's top domestic leagues. Currently, the team is looking for the right players from the district.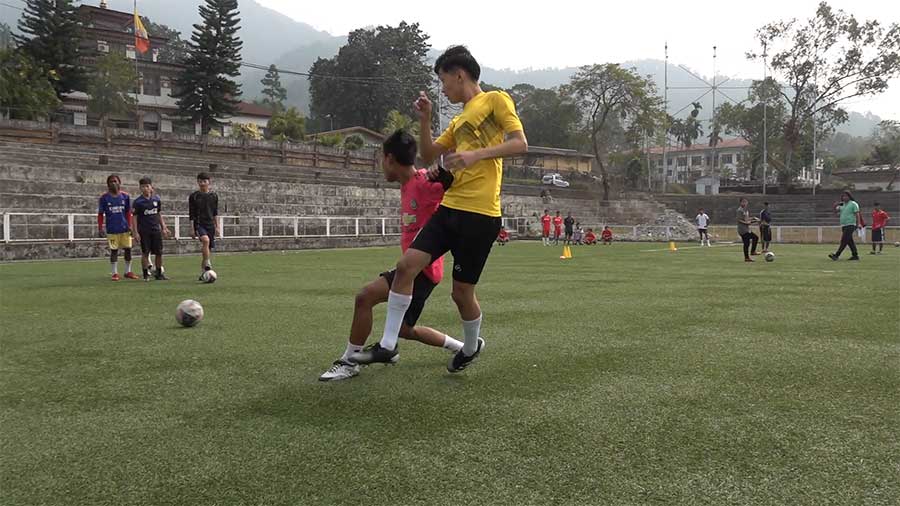 As part of the selection process, Samtse Football club started a two-day talent scouting programme in the district yesterday. A good number of players turned up for the event with over 50 players getting registered for the trials on the first day itself.
Interested players from as far as Tendruk and Gomtu came to take part in the selections. Likewise, a few players from Phuentshogling also turned up for the trials.
According to the management of Samtse FC, they are following a similar football trial format used by the BFF to select young talented players.
As the first phase of the selection process begins, one after another, a player is graded based on their speed, agility, strength, endurance and touches from various drills and exercises.
"We are very happy with the overall turnup of participants for the programme. There are over 50 of them who are interested," said Tashi Jamtsho, the Technical Director of Samtse FC
Upon the conclusion of the basic drills and exercises, the boys are then made to play an 11 vs 11 match for about half an hour.
"In the second phase of the selection process, what we are doing is we study their game. We look at how well they can play and how intelligent they are when it comes to playing a game. If he performs very well in this phase too, then he will have a good chance of getting selected," said Tashi.
For many players, this was the very first time that they took part in such a selection process. However, players feel that this is a good opportunity and that it is high time that Samtse has its football club.
"Like many other districts, the standard of football in Samtse is also improving. These days, I think parents are also letting their children pursue a career in football because they are aware that one can also make a living by simply playing. As such I am here and I will give my best," said Tenzin Pelzang, one of the participants.
"I am here to show my skills and abilities to be a part of Samtse FC. And if I get selected as a Samtse FC player, I would like to motivate and encourage all those young children who love football," said Amir Uraon, who also came for the trials.
The club aims to select as many players as possible. They are also planning to scout for more potential players once the District league kicks off in Samtse.
Currently, the club has all its management teams ready and is presently in the process of looking for funds to help sustain the club. The club also aims to conduct similar programs for women in the coming days.
According to some of the former members of Samtse Football Club, the last time Samtse had an official football club was in 2008 and 2009 formed in collaboration with the Samtse Dzongkhag Administration.
Passang Dorji
Edited by Yeshi Gyaltshen