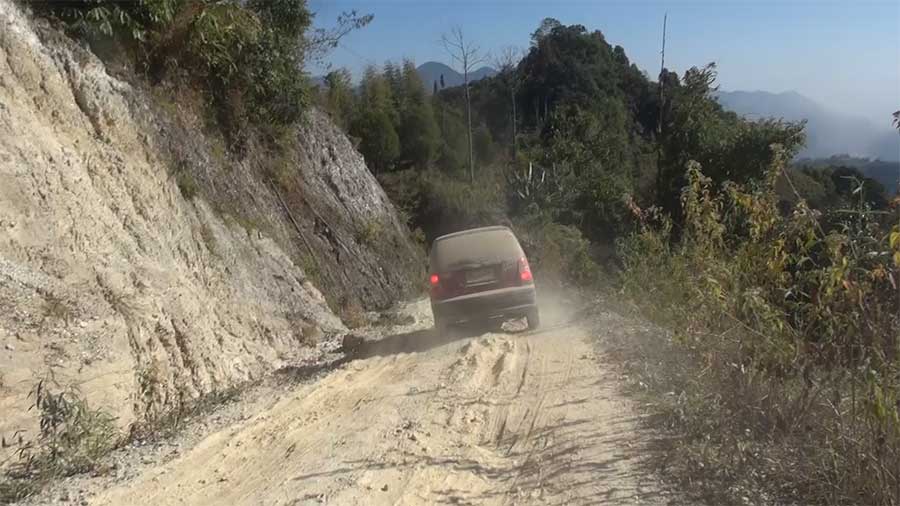 In rural Bhutan, farm roads are an integral part of livelihood. But quite often these farms roads are constructed on rugged terrains and are diverted to avoid private lands, which defeats the very purpose of farm roads.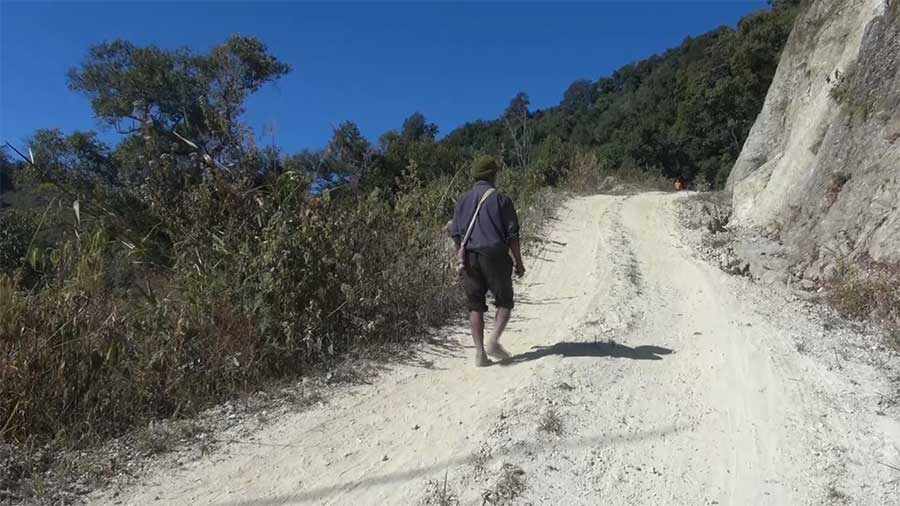 In Pema Gatshel, the farm road above Ngangray village in Dechhenling Gewog is not serving its purpose.
Though grateful for the farm road, the people of Ngangray village wishes if the lifeline to their village is improved. A section of the road above the village is steep, not well aligned, and almost unusable in summers.
"Truckers do not agree to drop off load to our village since this stretch of the road is steep," says a villager, Tempa Chedup. He added if the steepness is reduced and sharp turns are cut, the road will benefit the villagers.
Another villager, Sangay Wangchuk said that all the vehicles plying on this farm road face difficulty. He added, "we don't get a vehicle because they say that the road is steep and are unable to climb up."
The almost 50-metre steep slope is a risk for the drivers. However, the Gewog administration is aware of the issue and will look into resolving it.
According to the Dungphu-Shingchongri Chiwog Tshogpa, Kezang Jigme, the step portion of the road could be paved with concrete. He added, "I would also like to discuss with the public regarding realignment of this road."
The farm road connects Namdagling Chiwog with the Gewog centre and benefits Dungphu and Yebashing villages. The five-kilometre Ngangray-Namdagling farm road was constructed in 2021.
Thinley Dorji, Pema Gatshel
Edited by Sherub Dorji