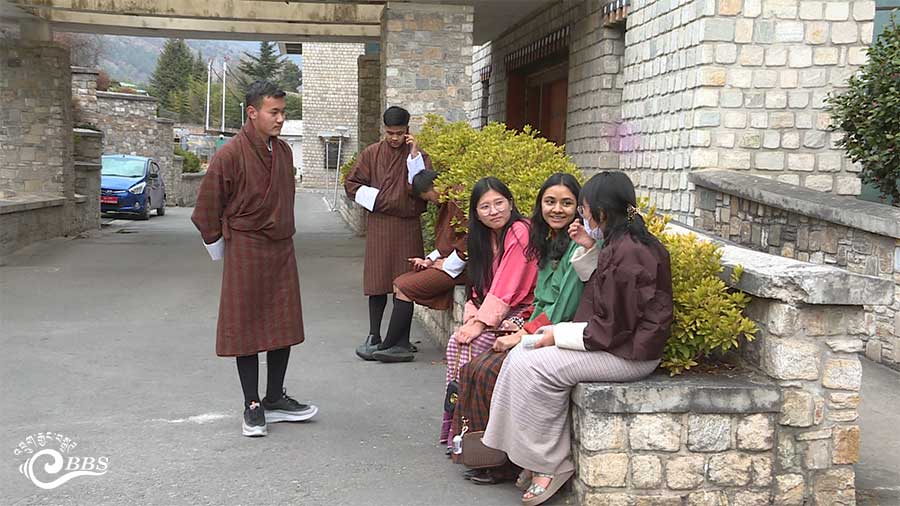 With Sherubtse College removing seven arts and humanities courses and the College of Language and Culture Studies stopping intake for 2023 altogether, high school graduates with arts backgrounds are worried about in-country college placements. Over 6,500 arts students sat for the class 12 board exams last year.   
Earlier, out of the nine government colleges under the Royal University of Bhutan, students with arts backgrounds had the option to apply to five colleges.
This year, according to the RUB's list of undergraduate and diploma courses, seven colleges are taking in high school graduates. But only three colleges will accept arts students.
"Arts students who have passed class Xll do not get the same opportunity to choose the colleges as the science and commerce students. This has disheartened us who have passed out with an arts background. However, the government has always supported us, the students, and I hope the government will support and help arts students hereafter," said Kuenchab, a student of Damphu Central School.
"Well, it is very disheartening for the arts students to know that we are not provided with enough scope compared to the commerce and science stream. Though we have worked hard to get ourselves enrolled in the university of Bhutan, due to the lack of courses, our dreams and our parents' dreams are shattered into pieces. So, we would be very grateful if the education system could be more flexible and provide us with the opportunity to study further," said Sunita Alley, also from Damphu Central School.
People have also been taking to social media to voice out their concerns.
"Till now, Arts students are the ones who don't get the opportunity to choose colleges, unlike science students. This is because, no matter where we look for opportunity, the college's requirement only needs the science students. There are only a few arts students who have scored 90 per cent or in the 80s. We have to either top our schools and classes or we have trouble getting enrolled in colleges," said Choki Wangchuk, a student of Jigme Sherubling Central School.
The College of Natural Resources offers a Bachelor of Science in Sustainable Development. Paro College of Education provides two Bachelor of Education courses and a Diploma in Physical Education and Sports Coaching.
The new courses offered at Sherubtse College are Bachelors of Economics and Political Science, Bachelors of Digital Communications and Project Management, and Bachelors of Data Science and Data Analytics.
The two private colleges, Royal Thimphu College and Norbuling Rigter College offer Bachelor of Arts in Dzongkha and English, media studies, and Development studies.
Of the 6,543 arts students, 5,805 passed the board exam last year.
Tashi Yangden/Karma Samten Wangda/Pema Tshewang
Edited by Sherub Dorji