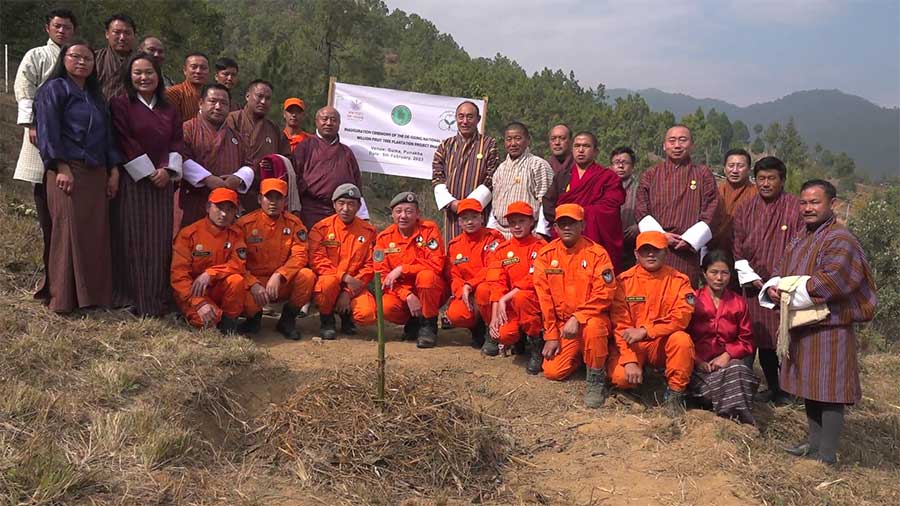 The second phase of the project to plant a million fruit trees was inaugurated in Punakha today. The project, an initiative of the DeSuung National Service will plant high-value fruit plants this time around.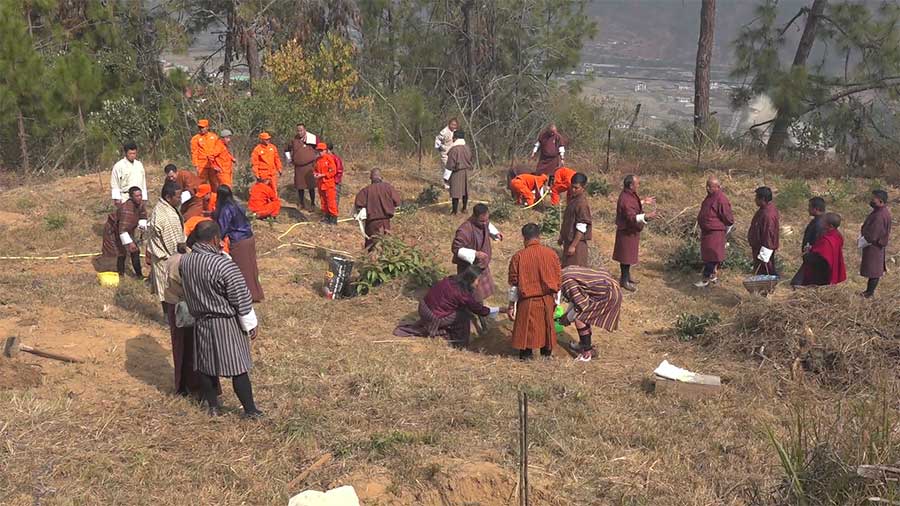 At the inauguration today, seven seedlings of pecan nut were planted. Fruit plants like avocado, almond, and kiwi will be planted in the second phase.
The officials from the Agriculture and Research Development Centre in Bajo demonstrated how to handle and plant the seedlings.
The first phase saw over 1.1 million fruit trees planted but around 30 per cent of it is presumed dead.
"This time around, when we implement the second million fruit tree, we are planting not only this year's quota of one million but also last year's mortality of 30 per cent that total ups to around 1.3 million plants," said Yonten Gyamtsho, the Director of Agriculture Department.
More than 2,000 DeSuups across the country will implement the second phase project.
"Until the next two months, we will be planting the temperate fruit trees. When we say temperate it is a little on the higher side of altitude and then after that in June and July, we will plant the sub-tropical one, which falls in the lower altitude of the southern belt," added the Director of the Department of Agriculture.
The seedlings will be supplied by the agriculture and livestock ministry through domestic sources. Imported seedlings will also be planted.
The tree plantation initiatives will be coordinated and monitored by the agriculture officials in respective gewogs. The Million Fruit Trees Plantation initiative was initially launched in March last year.
Changa Dorji, Punakha
Edited by Sherub Dorji