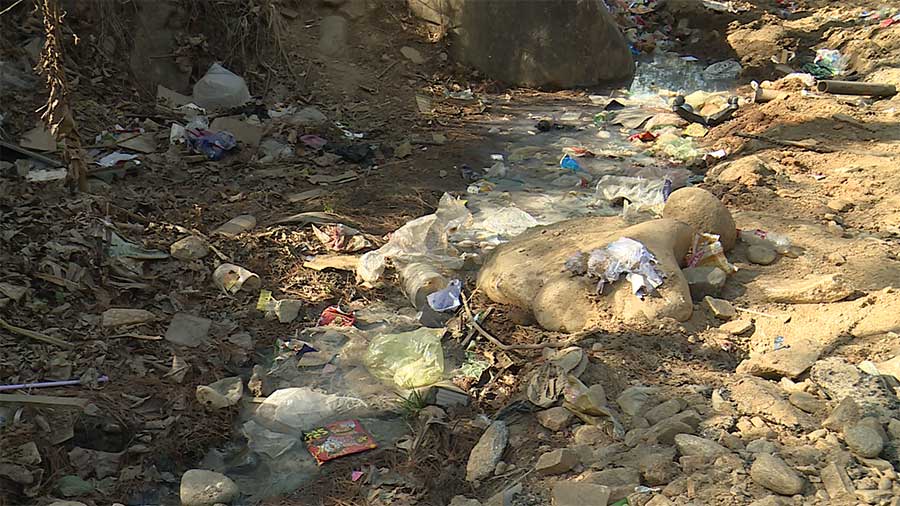 Becoming a zero-waste society could remain a far-fetched dream for Bhutan if things continue to work at the current pace. The National Environment Commission started the nationwide regular waste inspection and penalised waste defaulters in November last year. However, only seven districts have been able to start penalising waste offenders as of today.
Waste offences range from illegal waste dumping and failures in complying to waste segregation to burning garbage in open spaces among others. In Thimphu, the district and the Thromde officials collected over Nu 130,000 in the last two months from waste offenders.
The other districts that started imposing fines on waste offenders include Paro, Haa, Dagana, Chhukha, Sarpang and Wangdue Phodrang.
The Commission says this has brought about a noticeable change in the way people manage their waste. The incidences of the waste offence have reportedly decreased in the last few months.
Meanwhile, officials from the rest of the districts that didn't record any waste-related offence said they were unable to catch the offenders during regular inspections.
And some districts like Gasa, Zhemgang, Lhuentse, and Tsirang said that waste is not a severe issue in their districts.
"Probably it could be because Tsirang is one of the cleanest districts. We have a very small town and are not an industrial hub. Moreover, we have been providing waste management services in the town areas as well as gewogs therefore; we did not face situations to impose fines," said Dorji Wangdi, the Deputy Chief Environment Officer in Tsirang.
"We have completed the advocacy programme in the district by the first of January. When it comes to implementation and imposing fines, though there are wastes issues, we cannot catch the waste defaulters," said Kunzang Tshering, District Agriculture Officer in Monggar.
Besides inspection, defaulters are caught from the complaints people lodged through the Zero Waste App launched in December last year.
The NEC launched the app to make public custodians of the environment whereby anyone with the app can lodge complaints against waste offenders.
According to the environment officers, people are unable to complain as they find it complicated to use the App.
"According to the feedback, they say that the app is complicated to use. Only certain mobile phones support the app so, forget about complaining, people do not even download the app," said Dezom, an Environment Officer in Trashigang.
The Zero Waste App has recorded over 80 offence reports from the seven districts so far. The two thromde offices and the district administrations imposed a sum of close to Nu 300,000 through the App. Of it, they have collected close to Nu 200,000 as of today.
Namgay Dema
Edited by Phub Gyem