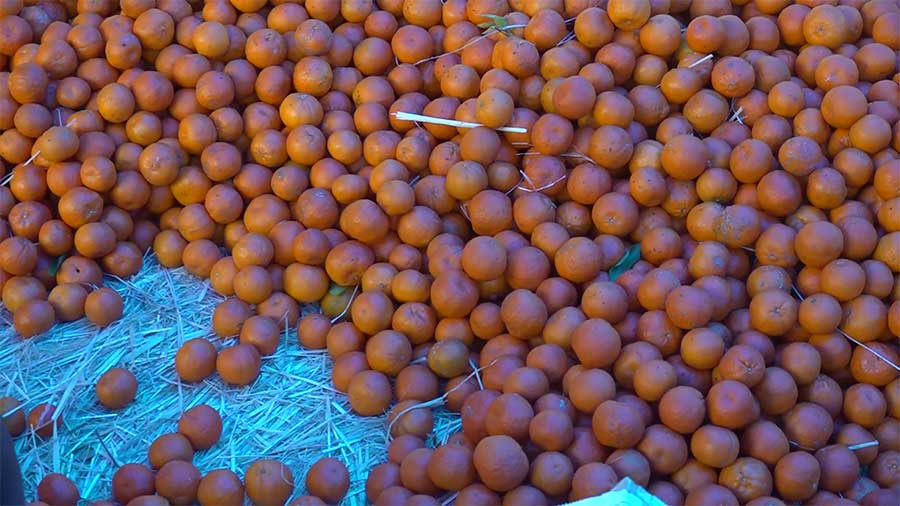 In what is considered to be one of the best seasons for orange growers in recent years, the Samdrup Jongkhar orange depot recorded the highest price this year. The orange growers were able to fetch Nu 1,650 for a crate of bigger-sized orange.
This year, the price increased by Nu 150 for bigger-sized orange. And for smaller-sized orange, it has increased by Nu 200. Farmers from six eastern districts including Samdrup Jongkhar have gathered to sell orange to the exporters.
Five exporters began exporting orange a month ago which will continue till mid of this month.
Rinzin Dorji from Gomdar Gewog has earned about Nu 300,000 from selling orange this time.
"The main source of income for the people of Gomdar Gewog is orange. Most of the orange trees have died. And now we are depending on those trees which haven't died. It is better when we get a good price, otherwise, when the price is less it's worrisome," said Rinzin Dorji.
"Last year both the villagers and traders could not do good business. However, this year the price is better. It's always an encouragement when we get a good price," said Bumpa, another orange grower.
"This year it's better without the Covid-19 restrictions. We got to buy oranges and sell here at a good price this year," said Singay Wangchuk, an orange grower.
According to orange exporters, they can give a better price to the farmers as they are fetching a good price in Bangladesh. They said they are getting USD 25 to 29 for a crate of orange.
About 150 truckloads of orange have been exported to Bangladesh so far. The orange season lasts till February.
Kinley Wangchuk, Samdrup Jongkhar
Edited by Sonam Pem