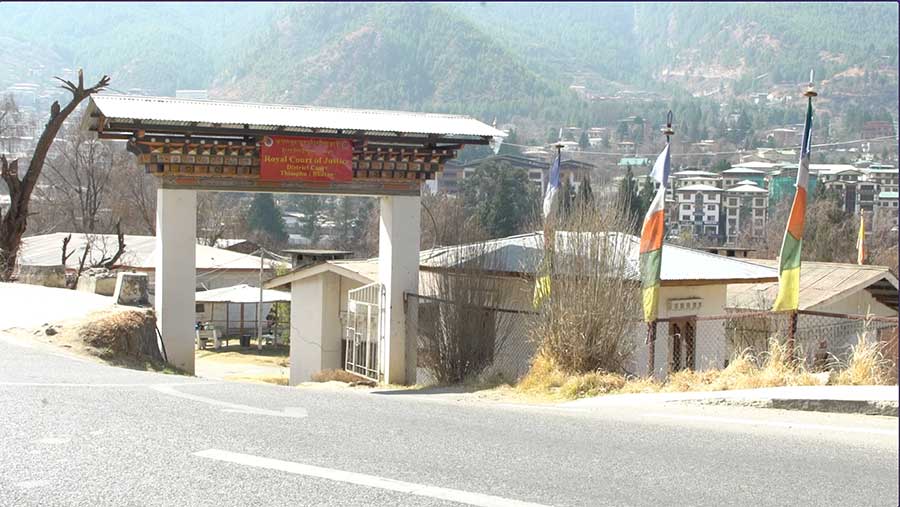 The Thimphu District Court has recently acquitted Damchoe Choden popularly known as Anim Damchoe of the criminal charges concerning the Buddha Dordenma Project. The Office of the Attorney General had charged her with Criminal misappropriation of property and possession of unexplained properties. The court rendered its judgment earlier this month.
The District Court's judgment stated that besides the allegations submitted by the Office of the Attorney General, the office did not submit any evidence to prove that Damchoe Choden dishonestly misappropriated or converted others' property to her name.
Although the Buddha Dordenma Project was a private project of Lam Tshering Wangdi, the judgment stated that the government had provided basic infrastructural facilities like roads, electricity, and water and waved taxes for visits by foreign sponsors to Bhutan and the import of foreign materials.
However, there was no evidence to show that the government offered any financial support for the project. The court also stated the project fund belonged to the Lam and foreign sponsors.
Moreover, the Lam's statement to the court stated that the defendant had not done anything in contravention of his orders and directions. The sponsors had also not raised any complaint alleging the defendant of such offences. Therefore, the court stated that it did not find the defendant guilty.
The court also dismissed the OAG's plea to order the defendant to restitute more than Nu 60 M to the project.
Regarding the defendant's Prado vehicle seized by the Anti-Corruption Commission, the court ordered the ACC to return the vehicle and pay a compensation of Nu 1.5 M to the defendant for damages suffered due to wrongful seizure from July 2018 to the date of the judgment this year.
The court also dismissed the charges of possession of unexplained properties as the defendant is not a serving or former public servant and since the project was not a Civil Society Organisation. Moreover, the court stated the defendant was only administering the project and the main administrator of the fund was Lam Tshering Wangdi.
The ACC was also ordered to revoke its order to freeze the defendant's properties and bank account.
As per the judgment, the ACC has to hand over her seized properties such as vehicles, houses and lands among others within eleven days from the day of the judgment.
According to sources, the OAG has appealed the case to the High Court.
Meanwhile, another case of Damchoe concerning tax evasion is also in the High Court.
Kinley Dem
Edited by Yeshi Gyaltshen