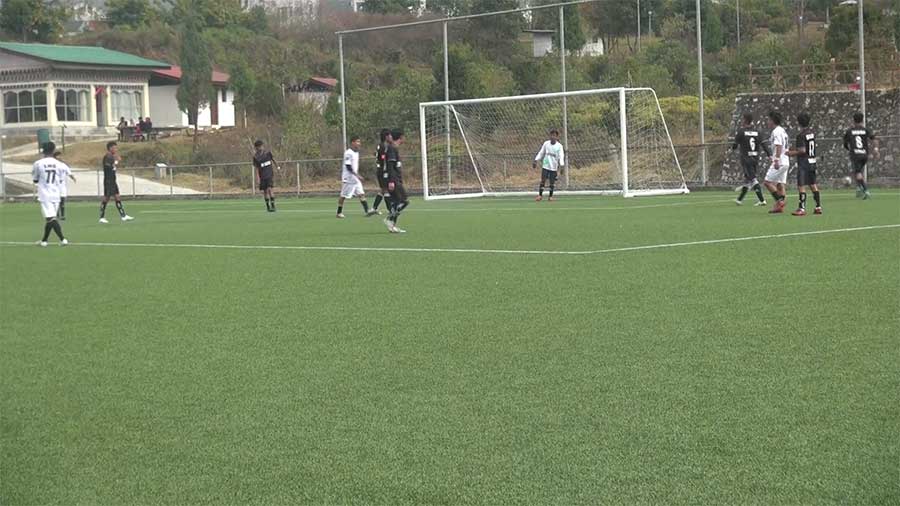 If all goes well, Tsirang could have its own football club participating in the country's top football league. Stakeholders are currently forming the team and have so far finished selecting the players. The next phase and probably the biggest challenge is to go through the qualifying round of the Bhutan Premier League which is expected to start in a few months.
12 teams including a few from other districts such as Dagana, Sarpang and even Wangdue are taking part in this open men's tournament.
And the Tsirang Sports Association together with a few businesses from Damphu have taken advantage of this local tournament to discover talented players needed to form the district's first club that could be competing in the BoB Premier league.
The association had carried out a selection last year and drafted around 30 players, but half withdrew due to personal reasons.
"We had selected around 30 players from the tournaments organized last year. But some of them left for Desuup trainings and some went to Australia. So this is why we are selecting some more players," said Uttam Basnet, who is the Vice President of the newly formed football club.
27 players have been drafted from the present tournament. A final selection will be carried out again to choose the final 22 players for the club.
"We also have a coach and a physiotherapist for the club. We will get seed money for the club as soon as we complete all the formalities," said Uttam Basnet.
Once the tournament ends, the club plans to carry out player training for the next two months and get prepared for the BPL qualifiers.
The BoB Premier League is the men's highest division of professional football in the country.
The district is also in the process of forming a women's football club to take part in the National Women's League.
Pema Tshewang, Tsirang