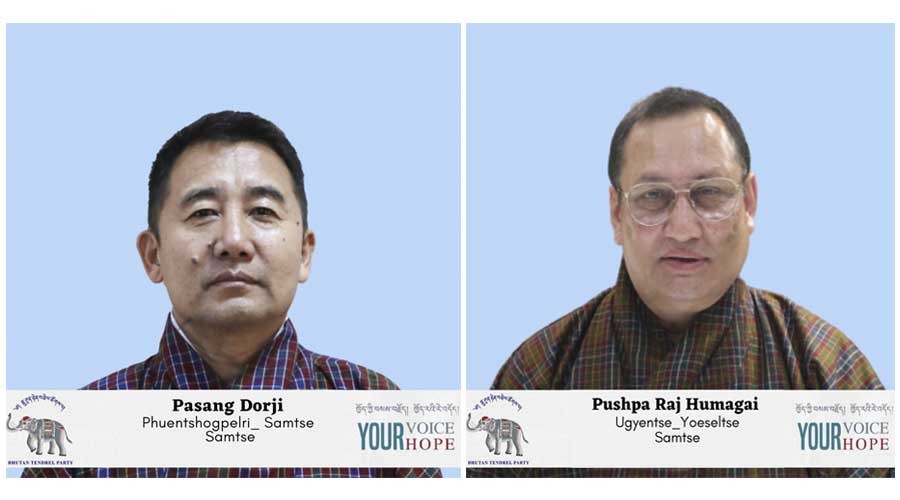 The Bhutan Tendrel Party has announced its candidates for two constituencies in Samtse. With this, the party has declared 17 candidates for the upcoming parliamentary elections.
Pasang Dorji is representing Bhutan Tendrel Party from Phuentshopelri-Samtse constituency.
The 53-year-old has a Masters in Education Leadership from University of Canberra in Australia. He has worked as an administrator and educationist for around 27 years.
Before joining politics, he served as Dzongrab in Pema Gatshel and Samtse for the last five years.
Pushpa Raj Humagai is Bhutan Tendrel Party's candidate from Ugyentse-Yoeseltse constituency in Samtse. The 63-year-old has a Masters in Development Planning and had served in the government for 17 years.
Before joining the pparty, he was running a business which deals in export, import, mines and minerals, and high-end equipment and vehicle tyres.