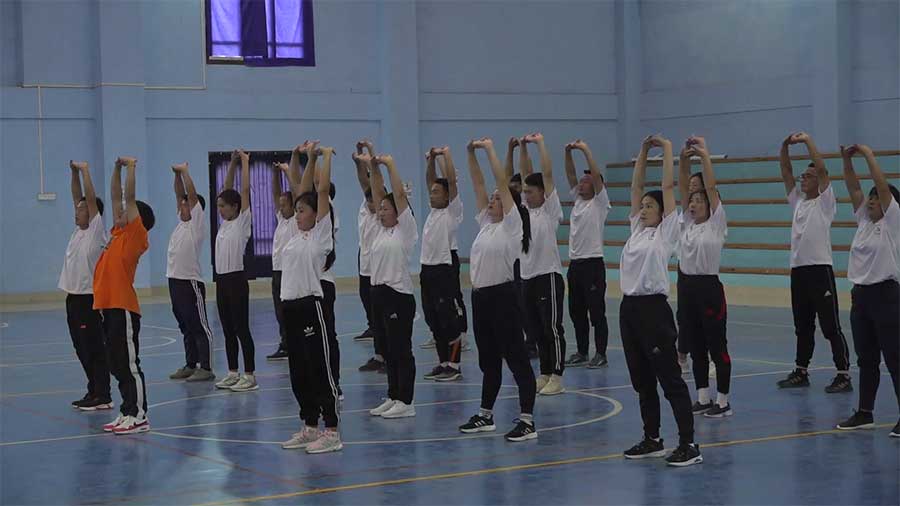 Numerous studies suggest that keeping active regularly can help sharpen a student's focus and memory, help them become more attentive in classrooms, and improve recall ability. As such, the Ministry of Education and Skills Development has been promoting and introducing various games and sports activities in schools across the country. Aerobic dance could become a popular exercise in schools very soon. To do this, the education ministry has trained more than twenty School Sports Instructors in Punakha.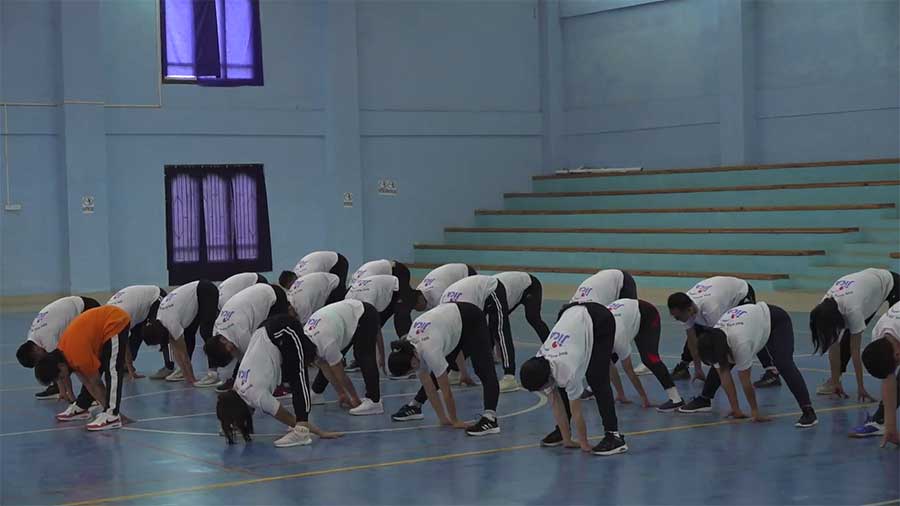 24 School Sports Instructors from 20 districts and four Thromdes underwent the week-long training on aerobic dance exercises in Punakha.
The Scout and Sport Division under the Education Ministry organized the training. Since Aerobics is a new sport for many, participants were taught the basics of the sport like fundamentals of aerobic fitness, dance fitness and cooling down of bodies once done with the exercises.
"Unlike other sports, aerobics has lots of advantages. First of all, it is a gender-neutral sport. Both boys and girls can participate and it is a very inexpensive activity. You don't require infrastructure or equipment," said Nima Gyeltshen, the Chief Sports Coordinator of the Scouts and Sports Division under the Ministry of Education and Skills Development. "Once you learn it, you can participate in the classroom, or at home, in a playground anything like that."
The training was facilitated by GOKAB, a youth group. According to the group, aerobic dances are a bit different from the aerobic exercises portrayed on various social media today.
"We go with the basics, first like how to take the steps, like we have one step, two steps, and all. And then with that how to link the movement and then with the movement also like when we do that we need to have bounce and all," said Ugyen Tamang, the instructor from GOKAB. "We need to feel and then stretch and everything. It relates to the health benefits."
According to the organizers, these instructors will now be responsible to introduce and promote aerobic dances in their respective schools and various schools in their districts.
"After reaching back to the school, I will use the knowledge that got I from the training here and will introduce the aerobic dance practices at least for one hour in the morning and one hour in the evening every day," said Sonam Jigme, the School Sports Instructor of Rangjung Central School in Trashigang.
"Now I am confident that I can teach aerobic dance in my school in the upcoming academic session. Aerobic dance fitness will help our students to be both mentally and physically healthy," said Yidam Dorji, who is the School Sports Instructor at Rinchengang Primary School in Wangdue Phodrang.
Given the numerous benefits it can bring to students in the learning process, the Scouts and Sports Division is planning to make aerobics available and possible in all schools across the country very soon.
"When you do aerobics, you develop physical as well as mental well-being. We want to encourage all the schools to encourage all the children to take part in aerobics, which is again good for their physical development and mental development, and when you are physically well and mentally well, you are only going to perform well in academics," said Chief Sports Coordinator, Nima Gyeltshen.
To further promote the practice of aerobics, the officials have also recorded various aerobic dance activities practised during the training which will be published on various social media and mainstream media platforms soon. Moreover, the participants were also urged to form an aerobic club in their respective schools or see the possibility of organizing aerobic competitions to help aerobics become more popular. The training was funded by the Japan International Cooperation Agency of Bhutan.
Changa Dorji, Punakha
Edited by Passang Dorji