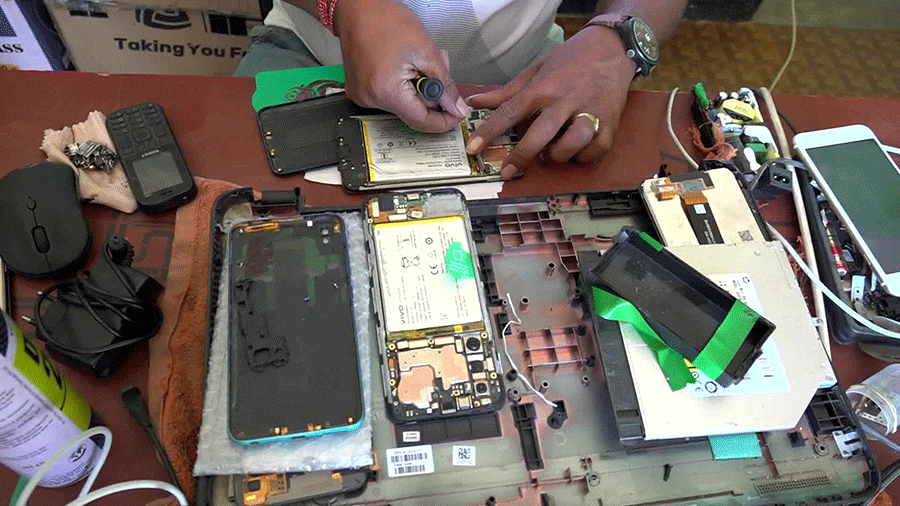 While most Bhutanese youth are either migrating to bigger towns or abroad in search of green pastures, some have the reverse perspective to this. Among them are the two youths, who have returned to their hometown in Samdrupchhoeling Dungkhag of Samdrup Jongkhar and earning a decent income from their electronic repair shops.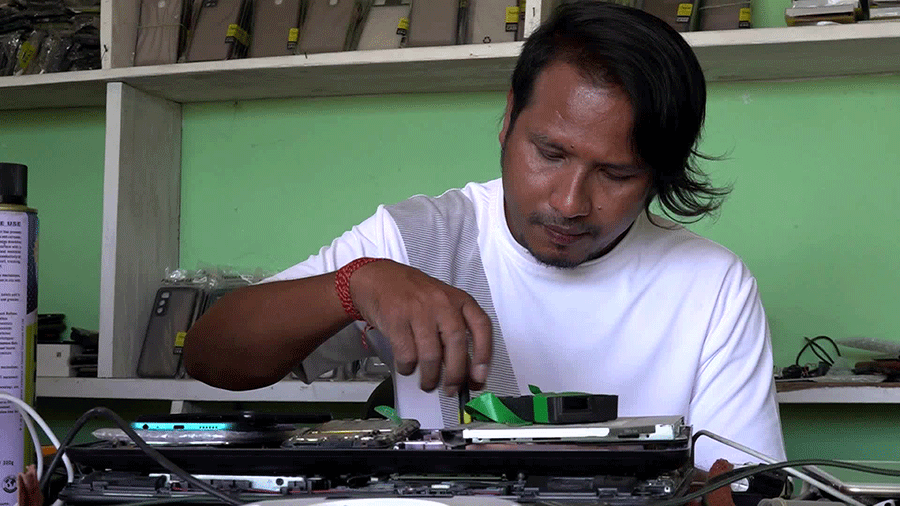 Bedha Nedha Biswa, 36, has been running an electronic repair shop in Samdrupchhoeling town for over a year.
Before shifting his base there, he ran a similar shop in Phuentshogling town for seven years. Looking back, Bedha says he took the right decision.
Today, he is earning a fairly good income by repairing cell phones, defunct refrigerators, geysers, television sets and other electronic items. In a month, Bedha's net profit ranges between Nu 30,000 to 40,000.
"Here, the cost of living is cheaper than Phuentshogling since I live with my parents and don't have to pay house rent. I only have to pay rent for the shop. But in Phuentshogling, I had to pay Nu 24,000 every month for the house and the shop," shared Bedha Nedha Biswa.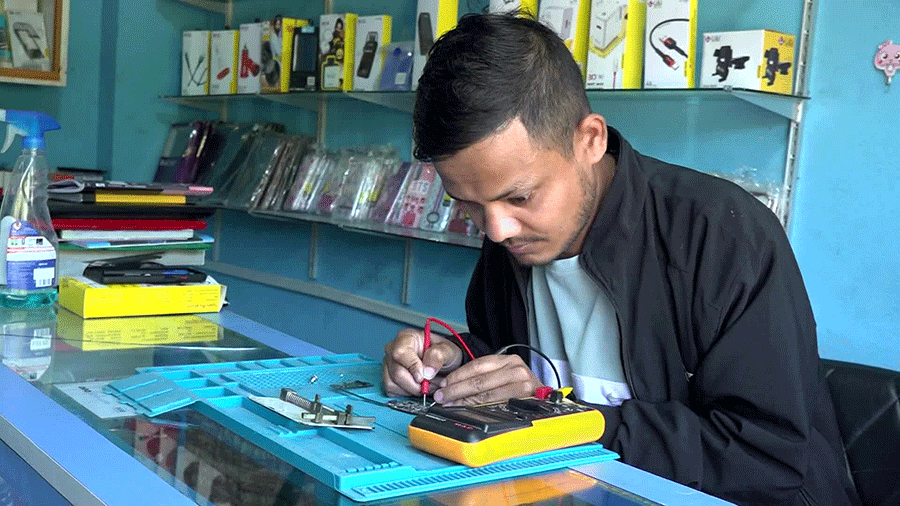 Thag Bhadur Gautam also narrates a familiar story. Right after graduating from Jigme Namgyal Engineering College in Dewathang, he underwent one-year electronic repairing training in Guwahati in India.
Then, he returned to his hometown in Samdrupchhoeling and opened an electronic repair shop last year. Though he had plans to work in big cities, he dodged the plan realising the high cost of living will stress his wallet.
"I also had dreams to work in big towns but decided to work at my village only because it is much more comfortable for me and at the same time it will benefit communities here," said Thag Bhadur Gautam.
He went on to say, "If I do business in town areas expenditure will be much higher compared to here where we don't have to pay high rent. For this space, I pay Nu 4,000 and if it were in Thimphu I would be paying more than this."
With his monthly income touching almost Nu 100,000, he says opportunities are aplenty in rural areas as well.
"Opportunities are the same everywhere. So, while many youths choose to go to towns I think doing business in their hometown is also possible because we get a loan to do business in rural areas and we can help our communities," added Thag Bhadur Gautam.
"Here, we can charge high for repairing electronic items. In towns, this is not possible since many such shops are competing against each other. When I was doing business in Phuentshogling, customers preferred going across the border to repair the items," said Bedha Nedha Biswa.
The two electronic repair shops have mutually benefited the owners and the customers.
"From repairing phones and buying electronic items, it is very convenient here. We don't have to travel far away to Samdrup Jongkhar town to get things done," one of the villagers from Phuentshogthang Gewog in Samdrupchhoeling Dungkhag, Tashi Tshewang.
Other customers also said they no longer have to travel to Samdrup Jongkhar town, which is more than 60 kilometres away to repair their damaged electronic items.
"We don't have to travel far away to Samdrup Jongkhar town to repair our damaged fridge or TV. We can get them repaired here and the service is also prompt here," added another resident from Phuentshogthang Gewog, Norbu Jamtsho.
The two electronic repair shops cater to more than 10,000 residents from Martshala, Pemathang, Phuentshogthang and Samrang gewogs.
Since businesses are fraught with sustainability issues, the two shops there are hopeful of weathering the storm to remain afloat.
Kinley Wangchuk, Samdrup Jongkhar
Edited by Pema Lhaden