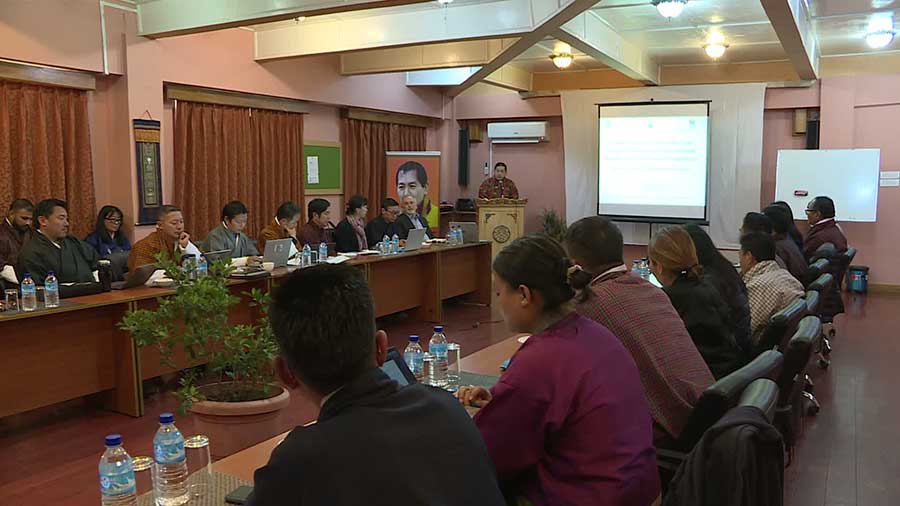 As extreme weather events, triggered by Climate Change make water scarce in the country, the government has initiated flagship national water programme. To complement the programme, the government is seeking help from the UN's Food and Agriculture Organisation (FAO). A consultative meeting on the matter was held in the capital and Monggar recently.
Attended by national and international stakeholders, and donor partners, the meeting saw discussion on building climate resilient water systems in the country.
On this, the government has requested the FAO to develop a project through Green Climate Fund (GCF) to sustain the flagship water programme in the country.
The FAO is a specialised agency of the United Nations that leads international efforts to defeat hunger.
The project will focus on building resilient water resources by improving water basin management in six eastern districts, which are Trashigang, Lhuentse, Pema Gatshel, Samdrup Jongkhar, Monggar and Trashi Yangtse.
Elucidating about the project, Ken Shimizu, who is the FAO Representative for Bhutan and Nepal said, "It's an institutional capacity building and it will also provide support on river basin management, increasing the resilience of watersheds though spring shed management in six districts in the east."
Some of the proposed activities included in the project are installation of early warning systems along the flood prone areas, and construction of flood protection walls, domestic and irrigation water supply.
Harvesting rainwater, managing spring water and water catchment areas and adapting water efficient technologies are among others.
"I think our role is to support the government in implementing these projects and provide technical advice and ensure the ultimate beneficiaries, especially the farmers are immensely benefited," reaffirmed Ken Shimizu, FAO Representative for Bhutan and Nepal.
The FAO mission team also completed their month-long feasibility study on the project recently.
They will soon prepare a final report and propose a fund of USD 36 M or about Nu 3 bn to the Green Climate Fund Secretariat for project implementation.
Sonam Tshering & Namgay Dema
Edited by Pema Lhaden