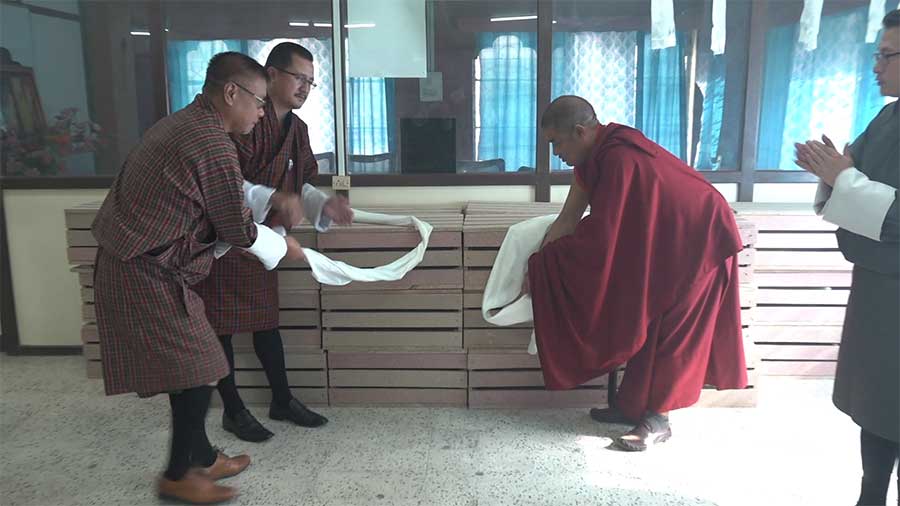 Given the shortage of wooden boxes for the export of oranges faced by exporters in the last few years, the Bhutan Board Products Limited launched the Medium Density Fiberboard or MDF crates in Phuentshogling today. MDF crates are made from offcuts and factory rejects, which are anticipated to serve as an alternative to the wooden boxes used for packing oranges and other fruit items.
One of the districts which face an acute shortage of wooden boxes at this time of the year is Sarpang. Despite the good yield this year, the orange exporters in Gelephu are worried as they are running out of wooden boxes.
"Most of the orange exporters here have ordered a few sawmills to make boxes but they have not been able to meet the demands. Some of the exporters have paid them in advance for the works," said Sangay Choden, an orange exporter.
"I paid an advance for the purchase of wooden boxes a few months back. I have also signed an agreement with him with a condition that if he fails to supply the wooden boxes in time, he will bear all the losses incurred. But looks like he has only made about 6,000 boxes so far. I am now running short of wooden boxes," said Sangay, another orange exporter.
However, with the launch of the MDF crates, orange exporters are unlikely to face such problems.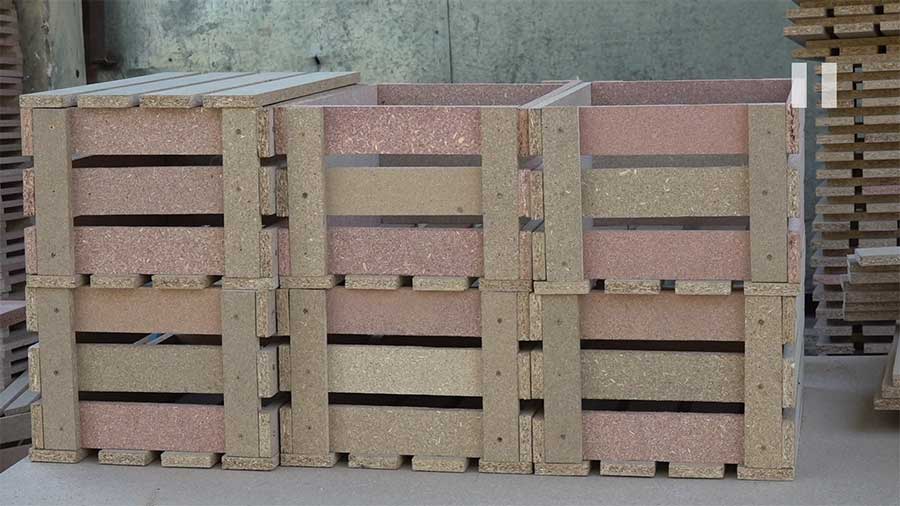 The crates are an improved version of the wooden boxes. The boxes are made from the offcuts and factory rejects that are currently recycled or used as pallets for transportation.
The BBPL considers the move a win-win situation for both the company and the orange exporters.
"As per our objectives, we are only mandated to make furniture and particle boards. But since we have the manpower and many leftover planks of wood, we thought of helping the orange exporters with wooden boxes. It is not to make profits," said Sherab Namgay, the Managing Director of BBPL.
Although a bit heavier, he added the boxes comply with International Standards and other regulatory requirements.
According to the company's preliminary assessment, the demand for wooden boxes during the orange season varies from 300,000 to 400,000 boxes.
The company received 25,000 confirmed orders as of today. For now, wooden boxes that are currently available in the market cost a minimum of Nu 90 per box. BBPL plans to produce about 50,000 such boxes every year and sell them at similar rates.
Passang Dorji & Karma Wangdi
Edited by Tshering Zam