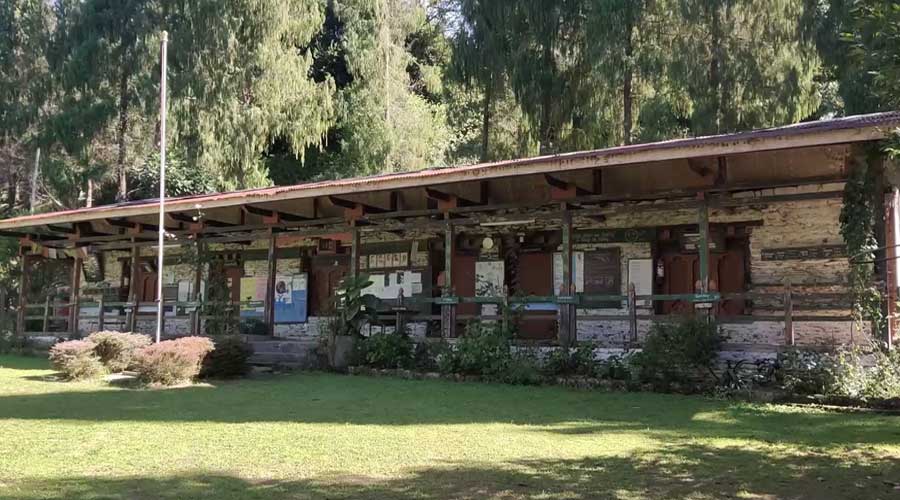 The Tali Extended Classroom or ECR in Nangkhor Gewog of Zhemgang will be permanently closed down from the next academic year. According to education officials, the reason for the closure is due to declining enrolment. However, this has come as a blow to parents whose children are studying at the ECR.
They have expressed resentment against the closure of Tali ECR as they have to send their young children to Buli Central School, which is some 20 kilometres away from their village.
They are worried that they may not be able to frequently visit their children due to the distance. They are also stressed that their children may not receive the same love and care from the caregivers at the school as their parents.
"If the school closes, then we will have to send our children to Buli Central School, which is far away from our village. We cannot frequently meet them like here. Though we are told Buli School has better facilities and caregivers to look after our children. But still, I am doubtful if they can provide the same care and affection to our kids," said one of the parents, Ugyen Choden.
Other parents shared similar resentments.
"As a parent, I would be extremely happy if the school here does not close down because our children are very small and they need our care and attention. I can't think of sending them to boarding school," added Nima Dema, whose child is studying at Tali ECR.
Some others blamed the opening of additional schools in neighbouring villages for the drop in the enrolment at Tali Extended Classroom.
"I think the declining enrolment at Tali School is mainly due to the opening of a school in Kikhar village and a central school in Buli. All the children in Dhakpai were then enrolled at the central school. Otherwise, the enrolment would have remained steady at Tali school and talks of its closure would have never emerged," lamented another parent, Kinzang Denker.
Education officials in Zhemgang said the ECR has to be shut down as it has only eight pupils, which is below the required number of students as per the education ministry's regulation.
According to the regulation, every Extended Classroom must have a minimum of 10 pupils. The ECR will be merged with Buli Central School next year and its two teachers will be transferred to other schools in the district facing a teacher shortage.
"We understand that sending young children to boarding school is a cause of concern for the parents. But central schools like Buli have professional matrons and caregivers to look after the young students. The school also has enough teachers to ensure quality education. So, considering these positive impacts, I am sure children will receive quality learning at Buli Central School," clarified Samten, the Deputy Chief Education Officer in Zhemgang.
According to some socially aware people in Tali Village, the health ministry's widespread awareness programme on family planning in the 90s could have led to lesser childbirths. And this could have resulted in dwindling enrolment over the years.
Meanwhile, three more Extended Classrooms in Zhemgang are also expected to face a similar fate. The district has 30 schools including 10 ECRs with more than 4,300 students.
Pema Samdrup, Zhemgang
Edited by Pema Lhaden