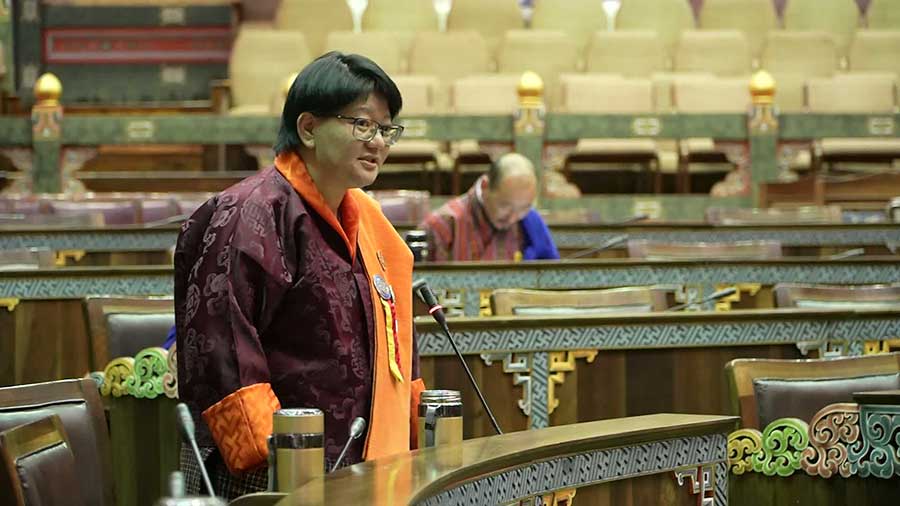 Four years into its tenure, the DNT government has yet to fulfil its pledge to provide maternity allowances. During the question hour session of the National Assembly today, the Health Minister was asked to give an update on it. According to the minister, works are ongoing but rolling out the allowances would depend on the country's economy becoming better.
Putting forward his question, Khatoed-Laya's Member of Parliament, Tenzin, said such an allowance would encourage women to have more children and as a result, help improve the country's declining birth rate. Moreover, with the covid pandemic affecting the incomes of most families, he said such an allowance would come as a relief for many.
"The maternity allowance, which has been renamed as the Thousand Golden Days allowance, I would like to request the minister to start the allowances soon," said MP Tenzin.
In response, the Health Minister said the maternity allowances will be rolled out under the Accelerating Mother and Child Health Policy which mainly aims at ensuring quality Mother and Child Health services and giving monetary support. And although most of the services have been improved, she said the ministry has not been able to start the allowances since it has to be managed from the ministry's recurring budget.
"The amount has to be managed from the recurring budget. So, maybe when the situation gets better, the ministry will be able to provide the cash allowances. We are currently tracking the number of pregnant women across the country,'' said Health Minister Dechen Wangmo.
Outside the parliament, BBS got in touch with the Health Minister who shared that they have not yet decided on the allowance amount. Once it is started, the allowance will be given in portions starting from the day the child is conceived till the child is two years old.
Nidup Dorji
Edited by Yeshi Gyaltshen