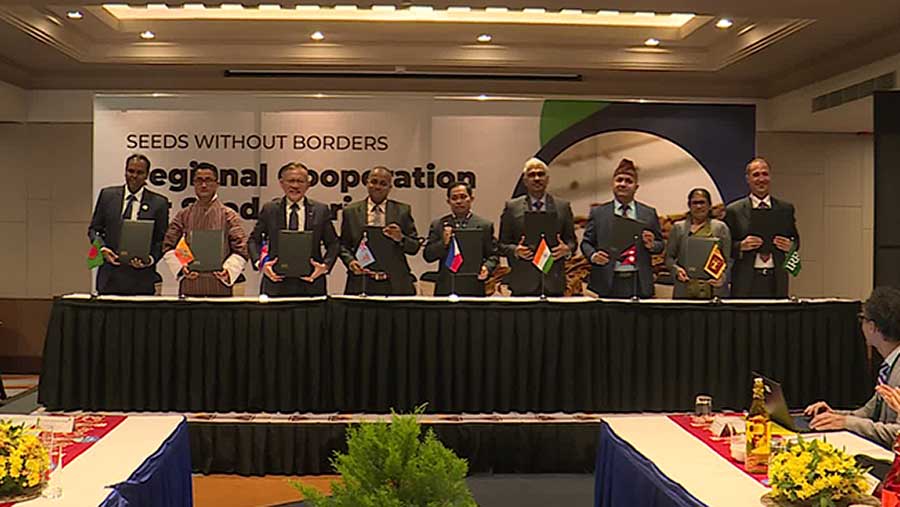 Farmers in the country will soon have access to improved seeds which will help in enhancing food and nutritional security. This is because the country has agreed to promote cross-country seed-sharing with other countries from Asia and the Pacific at the Regional Cooperation for Seed Sharing Conference in Thimphu. The two-day conference ended on Wednesday.
The agreement signed as Thimphu Protocol of Discussion (POD) will empower the region's seed sector through sharing seeds. The signed agreement intends to add roots, tuber crops, and other fruit crops to the current ones covered by the agreement such as rice and other cereals, pulses, oil seeds, and fibre crops.
Through the agreement, the Department of Agriculture hopes to help the farmers have easier access to better-yielding crops and fruits.
"If we bring the seeds obtained after years of studies in foreign countries to Bhutan, we have an opportunity to circulate and implement the cultivation of the improved seeds at the earliest," said Yonten Gyamtsho, the Director of the Department of Agriculture.
The POD was facilitated by International Rice Research Institute. The organisation aims at abolishing poverty and hunger among populations that depend on rice.
According to the Director General of the International Rice Research Institute, Jean Balié, access to improved seeds will help the common farmers of the member nations improve their livelihoods.
"This is very important for food security, nutritional security, and addressing climate change. We expect, with this agreement, we will have more seeds with specific characteristics, moving around from country to country. The farmers will be able to very soon profit from these additional benefits which high quality and improved varieties can bring," he said.
He also said it is crucial for the initiative to have more members because more varieties of seeds can be shared if there are more member countries. The Philippines, Vietnam, and Fiji also joined Seeds Without Borders, taking the total membership of the project to ten.
Chenga Dawa
Edited by Sonam