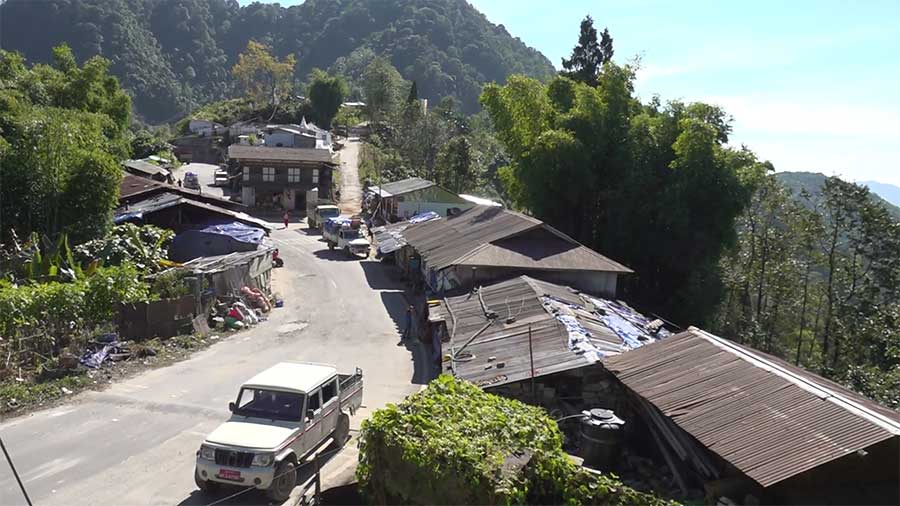 Narphung satellite town in Samdrup Jongkhar will soon get a major facelift. Believed to be established some five decades ago, today, the town lacks basic amenities like a reliable drinking water supply, and most of the shops are temporary makeshift structures. Narphung town is located along the Samdrup Jongkhar-Trashigang highway.
For now, all 15 shopkeepers in Narphung town do business from their old temporary makeshift houses. Except for one under repair, others have yet to renovate or reconstruct their houses as they wait for the town development works.
"We didn't receive approval to start construction and even if we get the approval, some of us may not be able to construct due to financial constraints. However, if we get the approval, people will start constructing houses slowly," said Gerchung, a shopkeeper.
"Some even collected construction materials like rods and timber. But without any approval or directives, we are not able to start the work," said Tshering Dendup, another shopkeeper.
According to the Samdrup Jongkhar District Administration, from yesterday, the plot owners are authorised to carry out the construction in accordance with the Development Control Regulation of the Narphung Action Area Plan.
The residents will be allowed to build only one or two-storied houses. But the construction should be completed within three years.
The town development works including developing the Action Area Plan started sometime in 2016.
Once all the town development works are complete, the town will look somewhat like this. The area is expected to have park facilities, a temple and a community hall among others.
The town will be spread over an acre of land.
Kinley Wangchuk, Samdrup Jongkhar
Edited by Tshering Zam