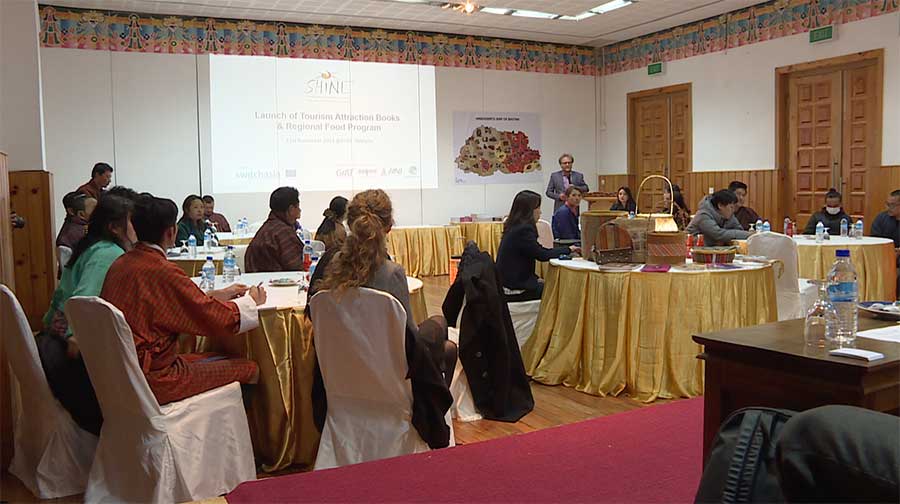 With the reopening of tourism to international visitors two months ago, tourism and its allied sectors in the country are hopeful of rebuilding a sustainable and holistic tourism post-COVID. Therefore, some stakeholders have initiated programmes to promote tourism in districts, which are not popular tourist destinations. 
Seven districts, which are Trashigang, Trashi Yangtse, Zhemgang, Monggar, Lhuentse, Pema Gatshel and Dagana are being promoted for tourism development through "SHINE" Project."
SHINE stands for Sustainable Hospitality Industry Inclusive of Native Entrepreneurs.
The project is implemented by the Handicrafts Association of Bhutan, Bhutan Association of Women Entrepreneurs or BAOWE, GrAT, a centre for appropriate technology in Austria, and Stenum Asia- a business management consultant in India.
According to them, the seven districts were selected for receiving fewer tourists. Going to the Department of Tourism's 2018 report Bhutan Tourism Monitor, more than 200,000 tourists visited the country. However, only five per cent of the tourists visited these seven districts.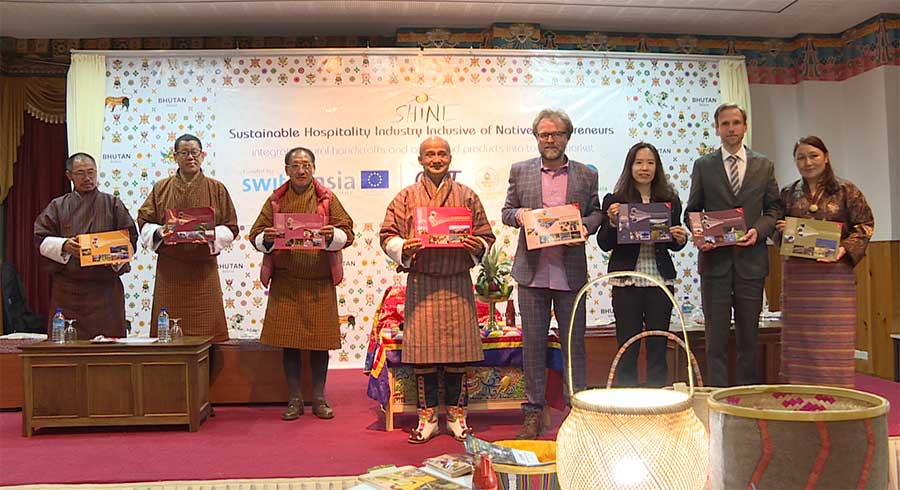 Under the project, seven books were launched yesterday. Each of them highlights the diversity, distinctiveness, rich biodiversity, culture and cuisines of the seven districts.
The project strives to achieve inclusive tourism development across the country.
"We have started training in collaboration with RITH, the chefs and restaurant owners in Thimphu. However, these trainers are willing and will also go to our target districts and we conduct training there as well so that eventually, we have high quality, authentic Bhutanese specialities from the East presented at the place of production and as well in the touristic hotspot like Thimphu," said Dr Robert Wimmer, Managing Director of GrAT.
The SHINE project also is focusing on food tourism in Bhutan for which a book titled "Uncharted Bhutan Tourism Attraction Books" was unveiled yesterday.
"The main aim of the book is to help identify tourist spots in the eastern district and provide necessary information to help local tourists, international tourists, guides, tour operators, and restaurant owners to provide their services," said Chorten Dorji, Executive Director of Handicrafts Association of Bhutan.
Funded by EU Switch Asia, the project was rolled out in 2020. However, the pandemic halted its smooth implementation. So, it is now expected to be implemented in full swing.
The EU Switch Asia is the largest EU-funded programme promoting sustainable consumption and production in Asia.
Kesang Wangmo
Edited by Pema Lhaden