For the maize farmers in Moshi village of Lumang Gewog in Trashigang, an opportunity to make an income has finally landed on their platter. This has been made possible by a startup business in the gewog, which sells packaged maize rice or locally termed kharang.
Ama Kharang started its business about six months ago, bringing happiness to the maize farmers in Moshi.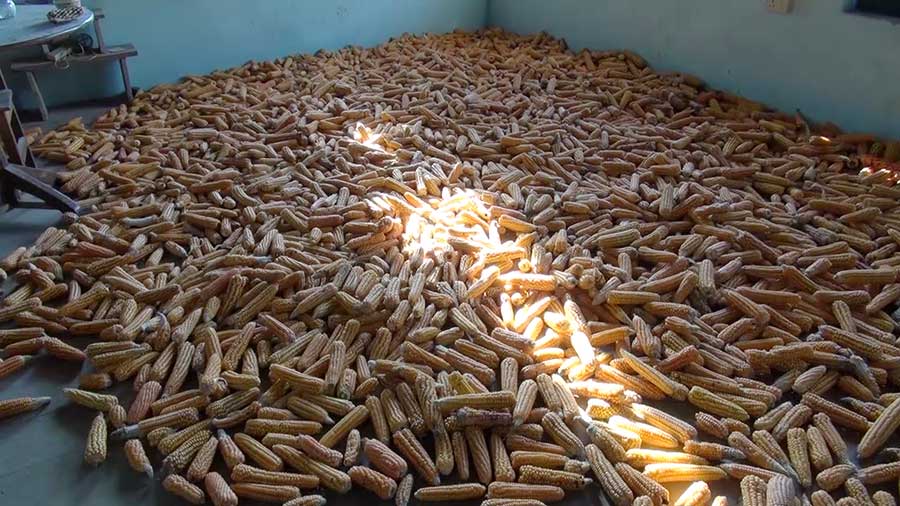 They are now able to earn a decent income by selling the maize crop to Ama Kharang. Earlier, they had no nearby places to sell the corn. Hence, they either used them for brewing alcohol or for personal consumption.
"Before this business came into existence, we had no places to sell our maize. So, we either used them to brew alcohol or kept them for personal consumption. But now, we can earn some income as we sell the crop to Ama Kharang," said Yangzom, a farmer in Moshi village.
"We could barely sell our surplus crop. So, we fed the animals. But this business has helped us earn income. They bought about Nu 5,000 of corn from me," said Ugyen Wangmo, another farmer.
"Earlier, if we cultivated maize on large scale, there was no market to sell it. But now I am planning to grow maize for commercial purposes," said Yangdon.
The owner of the startup business is a former teacher. He buys maize from Moshi and Wamrong, and even from gewogs in the neighbouring district of Pema Gatshel.
With the help of his family members, the corn is de-husked and then put in the grinder machine to produce kharang.
To package the kharang, the business hires some villagers. This also helps the villagers to thicken their pockets.
"We are supplying our products to Thimphu, Paro, Punakha and Phuentshogling. So far, we have supplied around two tons of kharang packets," said Jigme Wangdi, the Owner of Ama Kharang.
A packet of kharang costs Nu 90. The kharang business may take time to create its niche in the market. However, for now, it is helping farmers generate income.
Sonam Darjay, Trashigang
Edited by Pema Lhaden