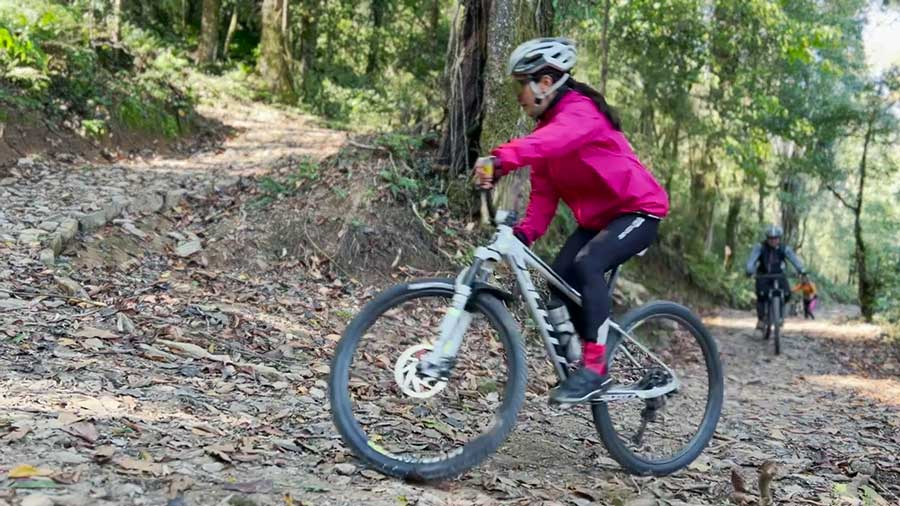 Good news for mountain bike lovers and avid hikers in Chhukha, the district now has a new cycling and hiking trail. Built as part of the Flagship Tourism Programme, the trail located in Gedu is the district's biggest tourist attraction. The district launched the 4.5-kilometre Phaktshoding Hiking and Cycling trail on Saturday.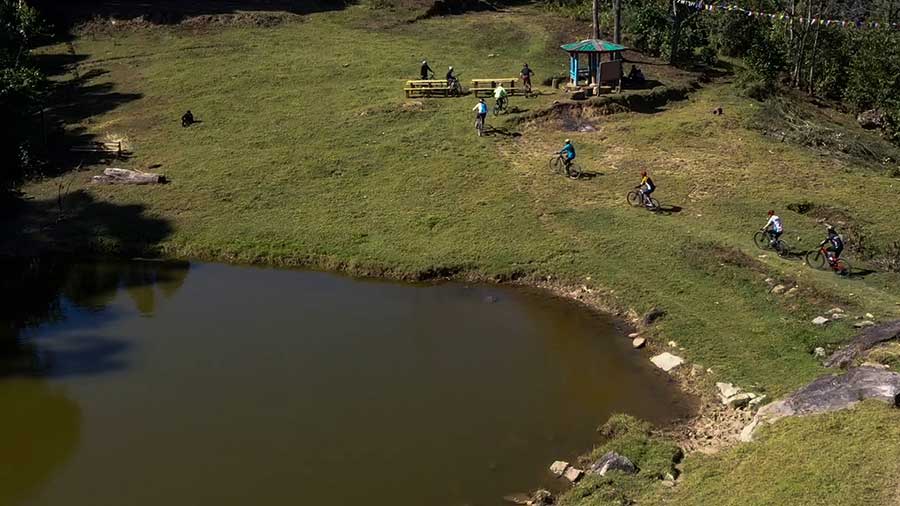 The new trail starts from Gedu town, just a few meters away from the Thimphu-Phuentshogling Primary National Highway. It goes all the way up to the Phaktshoding lake, which the locals consider a must-visit place. It is also revered as a sacred and holy site.
As per locals, Phaktshoding lake was formed by the spring water that sprouted from a borehole dug by the wild boars.
Following the launch, the trail was handed over to a nine-member group from Gedu village in Bongo Gewog.
"The district administration has helped in constructing the cycling and hiking trail. Since the trail falls under the community forest area, we have handed over the trail to a group that is also a member of the community forest. The group will now manage all the works related to the trail," said Minjur Dorji, Chhukha Dzongda.
Locals are optimistic that the trail will attract both domestic and international mountain bikers and passionate hikers. The visitors will have to pay Nu 10 while cycling or hiking along the trail.
"With the inaugural of the trail today, we hope that more tourists would come and visit the area. We also hope the project will help in the management of Phaktshoding lake here," said Rinchen, a member of the trail management group.
"With the money collected from the trail, we have plans to construct toilets, supply water, and also construct a homestay for tourists if they are willing to spend a night here," said Kinley Drukpa, another member of the trail management group.
The Tourism Department funded the construction of the trail by spending over Nu 5 M. The construction of the trail which began last year was completed in June this year.
Passang Dorji, Chhukha
Edited by Phub Gyem