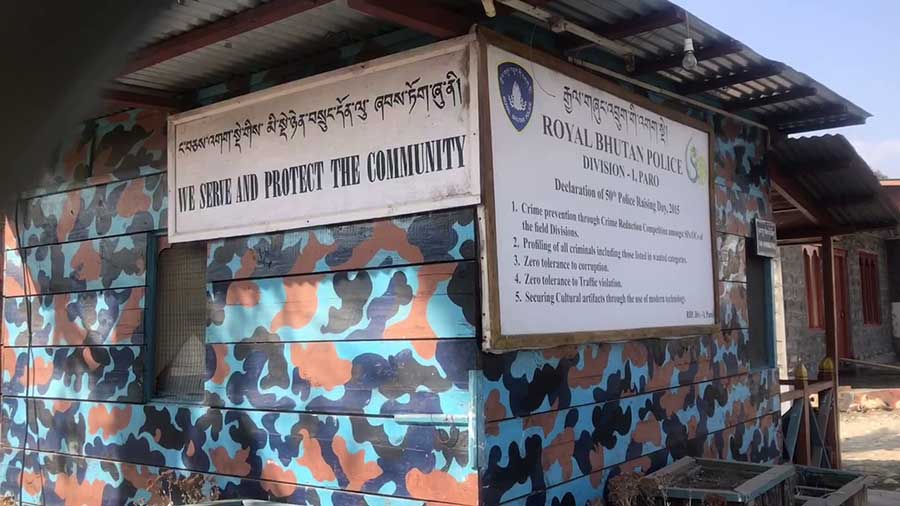 Chasing a missing person case, Paro police reportedly unearthed a prostitution racket recently involving a minor. Police have arrested six suspects involved in this racket. They are facing probable charges of rape of a minor, promotion of prostitution, drawing illegal documents and failure to report a crime.
Paro police traced a missing 15-year-old girl to one of the hotels in Paro in September with a 42-year-old man. The girl was a student in Haa and she was reported missing. The man was arrested after medical reports confirmed that they had a physical relationship. He is now charged with the rape of a minor. The girl was sent to a RENEW shelter in Thimphu.
During the investigation, police found out that the girl absconded from her school after she was teased and stigmatised by her peers because of her past. Her past includes marriage at 12 years of age and alleged prostitution forced by her stepsister.
Preliminary investigation revealed that her father married her off to a man in his late 20s in 2019. However, the marriage did not last long. She ran away with another man in the same year. They sought legal assistance from one of the legal firms in Paro to sort out the marriage mess. The legal firm drew an illegal agreement among the three. According to the agreement, the new couple compensated the husband.
Police have arrested the father, her former husband, her former lover and the owner of the legal firm. They will now face charges ranging from failure to report the crime, and accomplice to the rape of a minor.
Police also arrested the stepsister of the girl for the alleged promotion of prostitution. Sources said the suspect reportedly forced the girl into prostitution and collected money from her. Police are also looking for another woman who is suspected to have helped the stepsister in forcing the girl into prostitution.
Police are investigating the case.
Namgay Wangchuk, Paro
Edited by Sonam