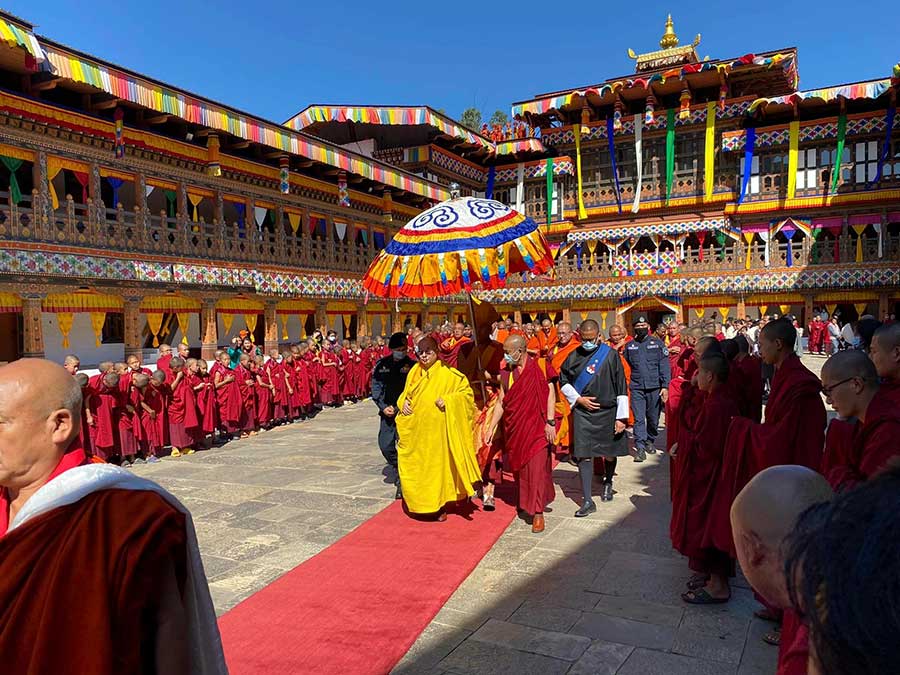 His Holiness the Je Khenpo is presiding over the preliminary consecration rituals for the newly reconstructed Wangdue Phodrang Dzong. His Holiness the Je Khenpo was received with a traditional Chipdrel ceremony today.
His Holiness also consecrated a Guru Tshengey Thongdroel at the dzong's courtyard. The new dzong has a number of amenities including a seismic resilience system, firefighting equipment and an underground escape tunnel for emergencies.
The Wangdue Dzong was damaged by a major fire incident in 2012 and works to reconstruct it began in 2014.