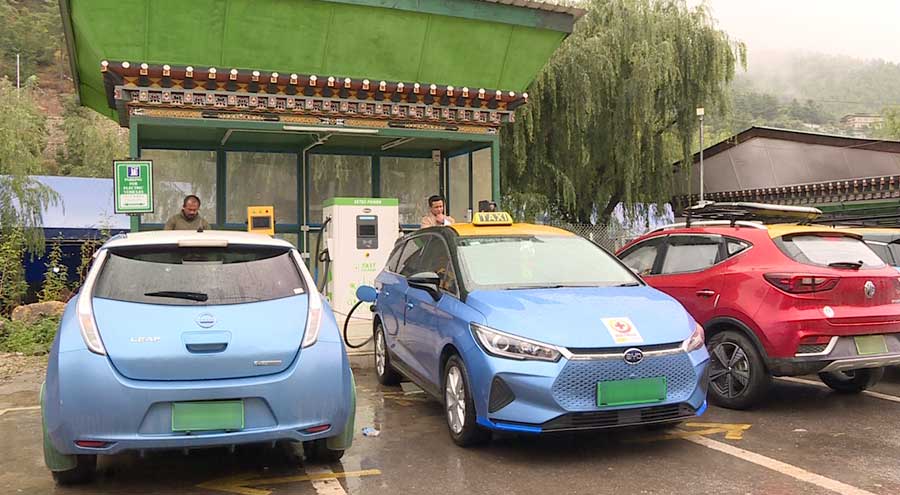 The government's project to replace 300 taxis with electric vehicles is a success according to the EV project unit under the Prime Minister's Office. The EV project has been able to get close to 200 taxis on the roads so far while orders for more than a hundred have yet to arrive. The Bhutan Sustainable Low Emission Urban Transport System is a project that is aimed at reducing carbon emissions and dependence on fossil fuel. This is to maintain the country's carbon-neutral status for all times to come.
The current fleet of electric taxis on the roads has been able to reduce carbon emissions by about 1,500 tons according to the EV Project Unit office.
The project will have delivered all the 300 electric taxis by December this year. According to the EV Project unit, the 300 electric taxis will reduce 43,000 tonnes of the country's carbon dioxide emissions within nine years. A car is estimated to release close to 16 tons of carbon dioxide into the atmosphere every year.
The project which started in 2018 missed the first deadline set for September last year. The motor dealers in the country were not able to deliver the orders on time due to the pandemic.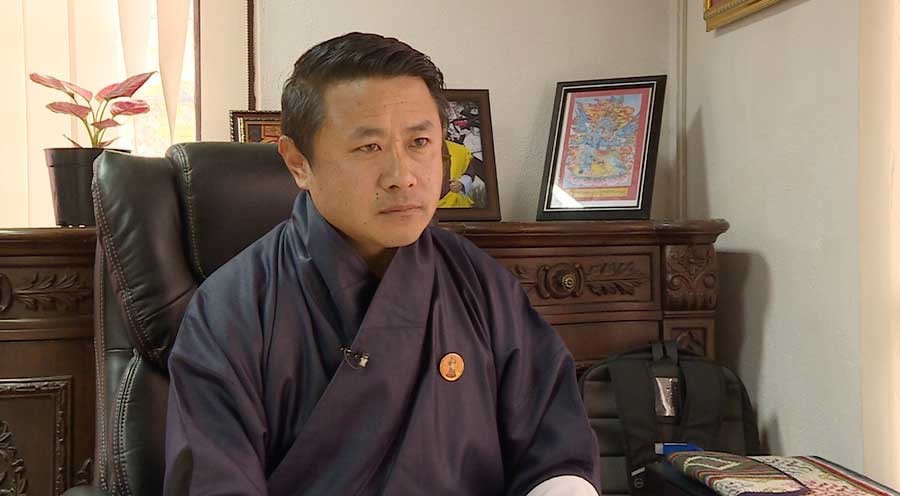 "The registration and booking confirmation for all 300 EV Taxis were completed sometime in April 2022. In fact, we have received overwhelming interest from the eligible beneficiaries with the registration oversubscribed. We had to put some 30-people on the waitlist, should there be any last-minute cancellations," said Sonam Tobgye, the EV Project Manager at the PMO.
One of the main challenges highlighted by taxi drivers switching to electric vehicles is the charging stations. To address this, the project has installed 20 charging stations in seven districts. And in a couple of months, every dzongkhag will have a charging station.
In addition, with support from Japan's Supplementary Budget and from Bhutan for Life Office, 10 charging stations will be installed in Thimphu and at strategic locations along the national highway.
"We are also working on similar Electronic Vehicle projects for future implementation. So, the EV initiatives will undoubtedly continue in the future for some obvious reasons such as to sustain our commitment to stay carbon neutral for all times to come, to reduce our dependence on fossil fuel import, and to meet the EV roadmap target of 70% electric vehicle of the total annual sales by 2035," he added.
It is a Global Environment Facility supported project where taxi drivers are given a subsidy of USD 5,500 if they purchase an EV that costs Nu 1.9 M and above. They are also given a 70 per cent loan without collateral from the Bank of Bhutan.
Kelzang Choden
Edited by Phub Gyem