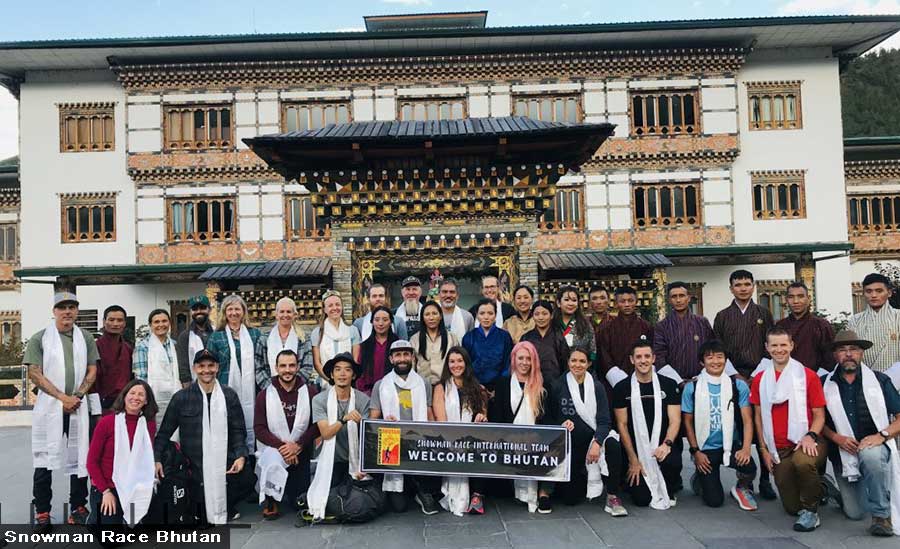 Close to 20 athletes from various countries have arrived in the country for the upcoming Snowman Race. The race which is the first of its kind will begin on Wednesday. It will feature 29 top athletes, including 9 Bhutanese. The race will highlight the alarming effects of climate change on the Bhutanese people residing in the mountains.
The international athletes are from the US, Canada, Japan, Australia, France, and Germany, among others. They are selected by a professional team and are trained under the supervision of the snowman race production.
The athletes will be familiarised with the elevated landscape of the country before competing in the race.
"To build up for this race, I did some preparation races and worked on some speed and then some work in the fitness studio to try and make sure my muscles are strong," said Holly Zimmermann, a participant.
"I think it is a fantastic way to show a group of people coming together around something they are passionate about. In our case, it's running, running around in the mountains. Using that passion to talk about climate change or the necessity of climate action," said Nate Bender, another participant.
"We are bringing people from all over the world to experience and witness what is happening here in the mountains and Himalayas range behind us. We are here to meet Bhutanese people, interact with them and learn as much as we can. The idea is we are going to leave here in a couple of weeks as ambassadors and messengers of what's happening here," said Luis Escobar, another participant.
The participants will complete over 200 kilometres in five days that cover challenging high-altitude places like Lunana, the base of Gangkhar Puensum, and the Gasa Dzong.
Kelzang Choden & Namgay Wangchuk
Edited by Phub Gyem