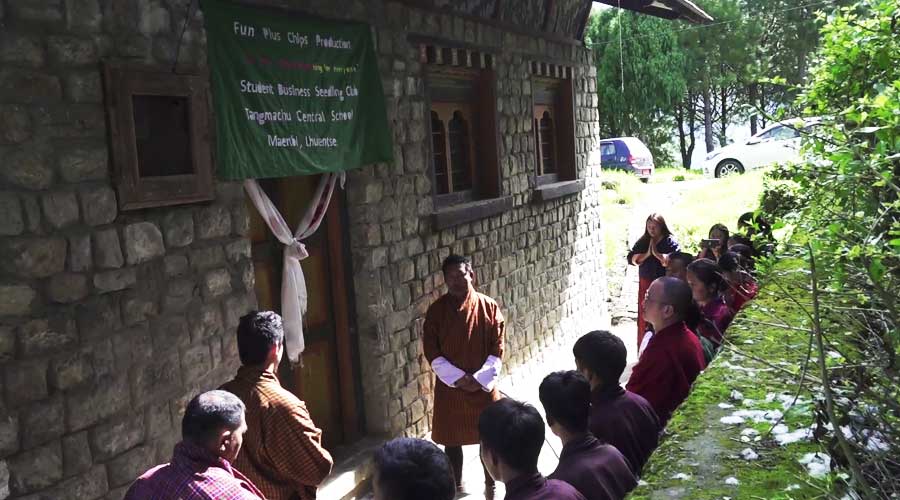 To encourage entrepreneurship and provide hands-on practice to the students, Tangmachu Central School in Lhuentse inaugurated a Chips Production Unit in the school yesterday. The Production Unit will be operated by Student Business Seedling Club to process potato chips and other food items which will hit the market soon. The club which started last year has 25 members.
The Fun Plus Chips Production Unit was launched yesterday with financial support from the Ministry of Labour and Human resources. The ministry, this year, provided chips processing equipment worth more than 100,000 Ngultrum to schools through the startup and the CSI flagship program.
"I have tried making potato chips at home. But cutting it into different sizes has been difficult. After joining the club, I learnt to process potato chips using a slicer. So, once I go back home, I will give it a try with the skills I have got from the club," said Wangchen Norbu, a member of the club.
"After joining the club, we learned how to do research. We also learned innovative ideas to process and package new products. Processing a new product is challenging. But we don't leave it there. We try to find a better solution as there are solutions to any kind of problems," said Dorji Lhamo, a club member.
"Being a commerce student, I joined the SBS club to gain business ideas and knowledge. I am passionate to become an entrepreneur. So, when I grow up I want to start a business in my village," said Tashi Wangdi, another club member.
Sithar Tshewang, the club coordinator initiated the club to encourage students to take interest in entrepreneurship.
"In 2020, when officials from the Royal Monetary Authority visited Sakteng Middle Secondary School, I got an opportunity to attend a weeklong entrepreneurship training in my school. Having attended the training programme I was not able to impart the knowledge to my students in the school since I got transferred to the current school. So that's how I started the student business seedling club in Tangmachu Central School," said Sithar Tshewang, club Coordinator.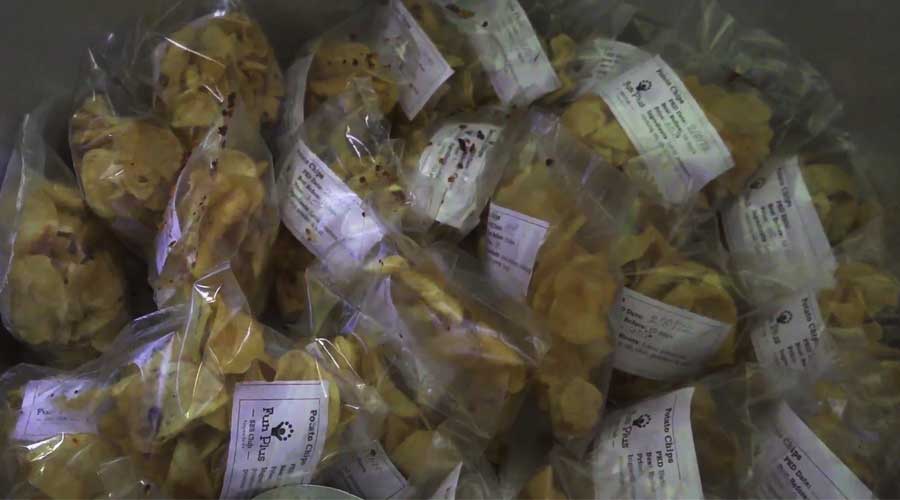 Besides processing potato chips, the club is planning to process local juice from wild fruits and other food items like pumpkin chips.
"In the future, we are planning to process juice from wild fruit. The task is so simple as we don't have to invest huge money like we are investing in potato chip processing. We just have to pick that wild fruit, store it for about a month and then process juice. I have also in the pipeline to start five other business activities in future," added Sithar Tshewang.
So far, the Ministry of Labour and Human Resources has supported the establishment of 45 entrepreneurship clubs in schools across the country and plans to support more such clubs.
"We felt that having an entrepreneurship club and student business clubs will further supplement the entrepreneurship curriculum. And we believe that through these clubs we will be able to provide firsthand experience to students to experience entrepreneurship and build upon the competencies needed for a successful startup and we believe that in the end, we want the students to believe in self-employment as a viable career option," said Sangay Wangchuk, Program Officer, MoLHR.
The club is planning to sell its products to Lhuentse, Monggar and other parts of the country.
Sonam Tshering, Monggar     
Edited by Sonam Pem