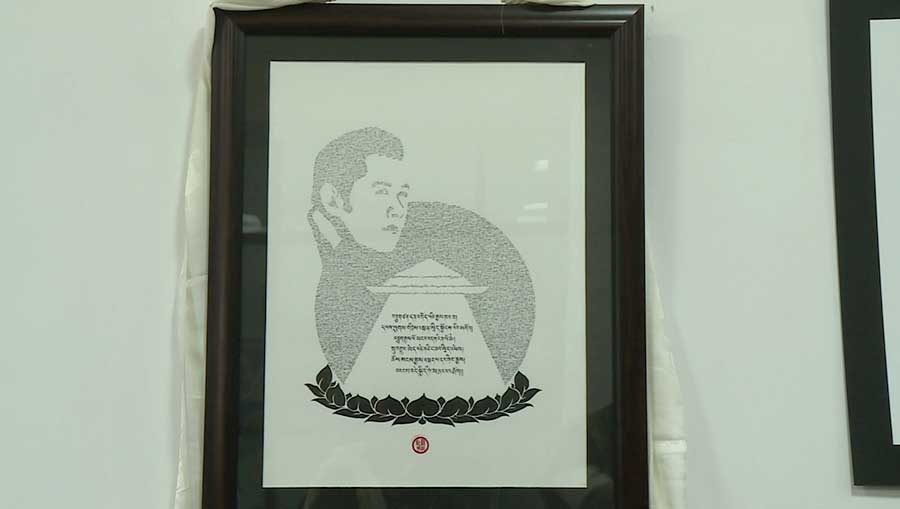 A renowned calligrapher from Sikkim presented Her Majesty Queen Mother Dorji Wangmo Wangchuck a calligraphic portrait of His Majesty The King today. It was presented during the opening of an art exhibition Her Majesty the Queen Mother graced at the Centre for Bhutan and GNH studies. Calligraphy is a visual art related to writing.
The exhibition is part of the ongoing fourth International Conference on Vajrayana Buddhism in Thimphu.
The Royal portrait of His Majesty The King is depicted in miniature calligraphy. The miniature writing is of the National Anthem of Bhutan that eventually forms the Royal portrait. It is a signature style of Jamyang Dorjee's artwork. He is a Calligraphic Artist from Sikkim.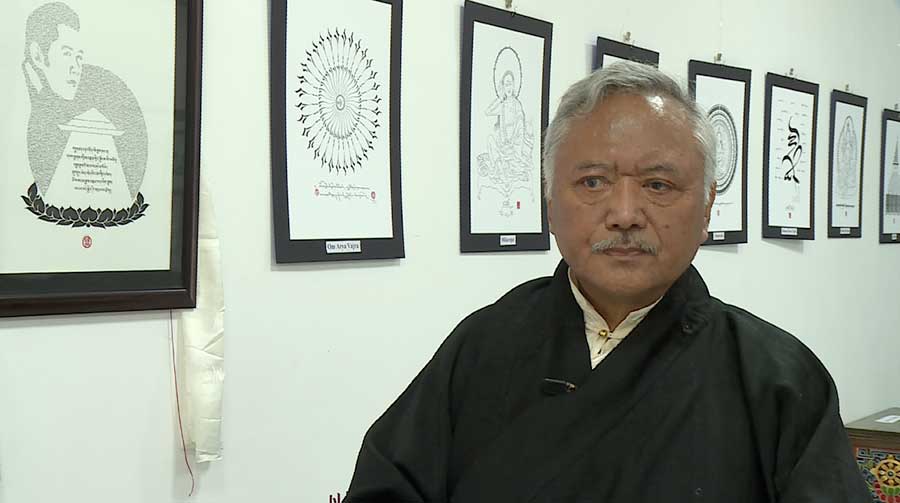 "I think this conference was planned three or four years back before the coronavirus. I was invited here to exhibit the artwork. I have a lot of respect for this country, as the only Vajrayana country in the world and my work is innovative Vajrayana. So, this Vajrayana art in this particular country is the best opportunity that you can get. And of course, with the blessings of His Majesty," said Jamyang. 
Seventy-one-year-old Jamyang Dorjee is an expert Buddhist calligrapher with a special style of his own. His art of calligraphy is a harmonious portrayal of Buddhist images and elements.
He was a bureaucrat of the Sikkim government before he ventured into this art in 2008. It was his devotion to Buddhism that drove him toward this art. Jamyang said that this kind of art is a prayer for him.
"I have tried to find means and ways, a tool for the purpose of meditation. I write not to impress other people or not to show it but I write as a form of prayer and once it is finished, it becomes an art. In our case also, we have so many beautiful words, Buddhism is like an ocean and expressing that in the form of calligraphy, we have the best actually but we have not done it before."
Jamyang has created over 200 varieties of calligraphy.
He holds a Guinness World Record for having created the longest calligraphic scroll of 165-metre long.
Kinley Dem
Edited by Phub Gyem