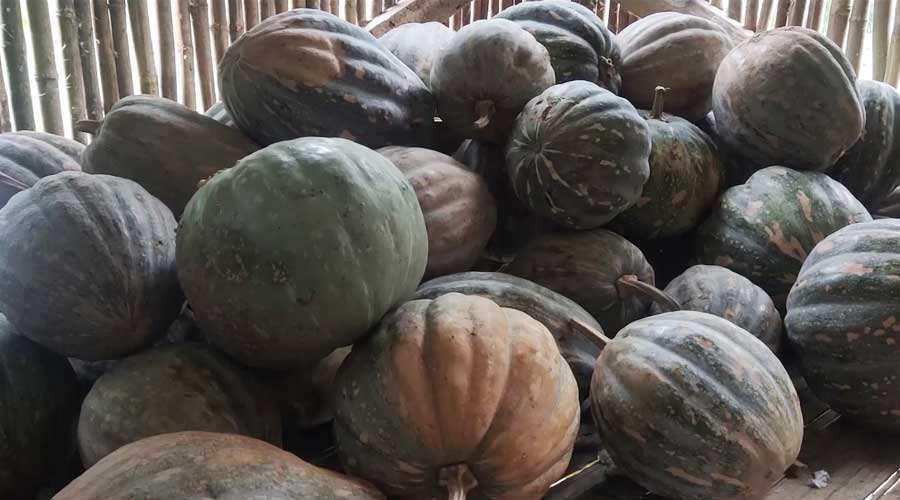 Farmers in the upper and lower Kheng of Zhemgang have found a market for their abundant pumpkins. Khengrig-Namsum Cooperative (KNC) in the district is now buying the crop to produce organic readymade pumpkin soup, adding a new item from the KNC. Formed some eight years ago, the cooperative promotes and markets local products from Zhemgang.
Pumpkins are in abundance in most parts of Zhemgang. And more often than not, it is fed to cattle due to a limited market. However, farmers have now found themselves making income from the pumpkins after the Khengrig-Namsum Cooperative started producing readymade pumpkin soup.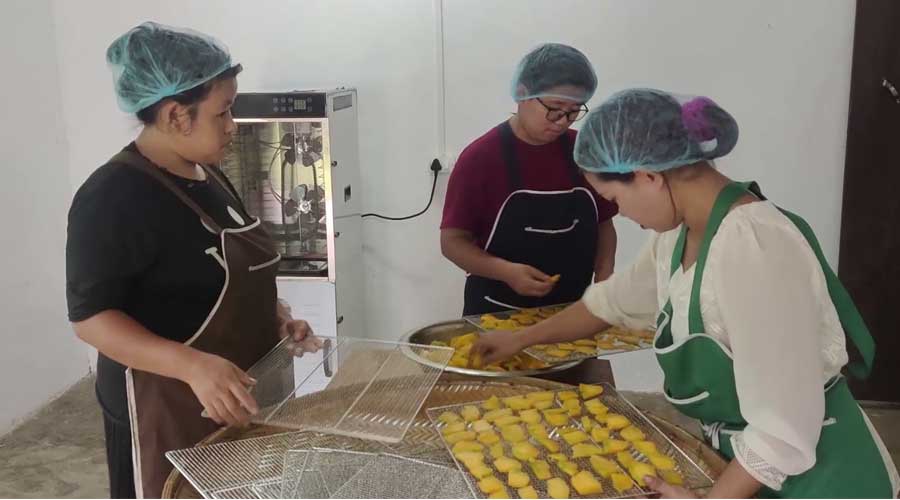 The cooperative collects about 18 tons of Pumpkins from the villages of Upper and Middle Kheng of Zhemgang. It is boiled, sliced and dried to turn into soup powder.
"We collect pumpkins from various villages and market them to the schools. We still find excess pumpkins with the farmers. Hence, we came up with the idea of adding value to it. The readymade soups are again supplied to the schools. It doesn't require many ingredients like other soups available in the market. We just add coriander, chilli and then a few vegetables to have a better taste," said Thinley Wangdi, the Chairman of the KNC.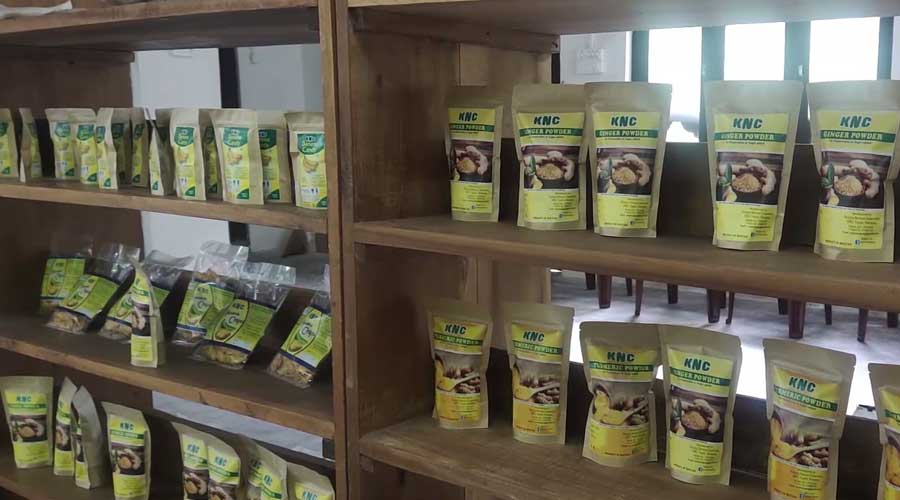 The cooperative is processing about a thousand packets of readymade pumpkin soups. The group also plans to produce about 3,000 packets of the soups, each weighing 200 grams to be sold in Thimphu. They are looking to produce more than 10,000 packets in a year to be sold at Nu 250 a sachet.
Meanwhile, the cooperative has also initiated planting hundreds of fruit trees like papaya, bananas and avocados on five acres of land leased from the government. They also encourage farmers in Zhemgang to grow fruits, vegetables and sustainable and commercial-oriented crops in the region.
"To supply sufficient fruits to the schools, we are focusing more on a mass banana plantation. We have planted it everywhere in the villages. We have planted varieties of fruit trees but more of bananas," he added.
Today, KNC produces about 20 varieties of processed food besides supplying fruits and vegetables to the various schools in Zhemgang.
Pema Samdrup, Zhemgang
Edited by Sonam