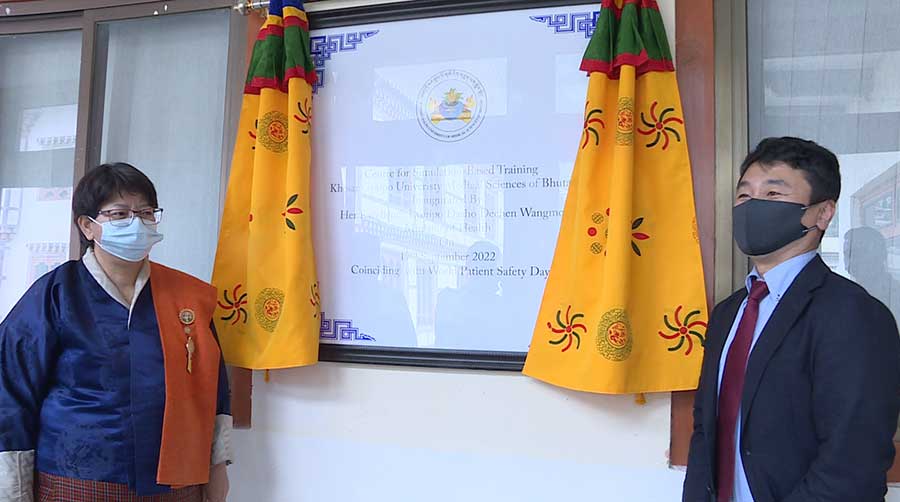 Medical malpractice is usually described as a situation in which patients are harmed or injured due to poor medical treatment or wrong diagnosis by healthcare providers. However, one of the ways to overcome such negligence is by enhancing their clinical competencies through simulation-based training programmes. And to realise this, a Centre for Simulation-Based Training has been inaugurated at Khesar Gyalpo University of Medical Sciences of Bhutan (KGUMSB) in the capital today.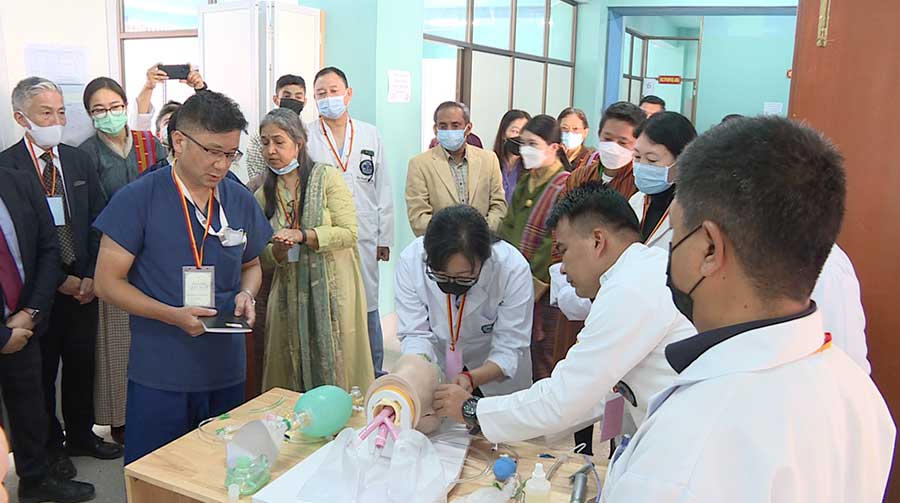 The Centre for Simulation-Based Training will strive to provide a state-of-the-art facility that encourages health professionals to achieve a high level of competencies.
Although the Bhutanese health sector established the national emergency education centre at the National Referral Hospital in 2012, it didn't make the desired progress so far. And the reasons are attributed due to the lack of a dedicated centre to conduct simulation-based training.
To facilitate the centre to achieve its missions, the KGUMSB and JICA Office in Bhutan are implementing a five-year technical cooperation project, which was launched in August 2020.
In an interview with BBS news, the Chief Representative of the JICA Bhutan Office, Tomoyuki Yamada, shared more details about the project.
"The amount of the contribution is about 470 M Yen. The component of the project includes expertise and equipment provision. So while inaugurating the centre for simulation-based training, we provided mannequins to help health workers gain skills," he added.
The project will also train health professionals across the country in managing emergency situations and resuscitation thereby improving patient safety and quality medical care.
"We have conducted training of the trainers with help of Jeeva Raksha Trust from India on basic life support and emergency care services during these couple of weeks.
The main aim is to strengthen our emergency care life support within the country," explained Dr Tashi Tenzin, who is the Head of the Emergency Department of Jigme Dorji Wangchuck National Referral Hospital (JDWNRH).
As part of the ongoing training of the trainers, about 60 nurses and 50 doctors are undergoing immersive simulation training. They are being trained by 25 Bhutanese medical specialists and 28 senior nurses.
The centre endeavours to become an emergency hospital to support the National Referral Hospital in times of national crisis.
Karma Wangdi
Edited by Pema Lhaden