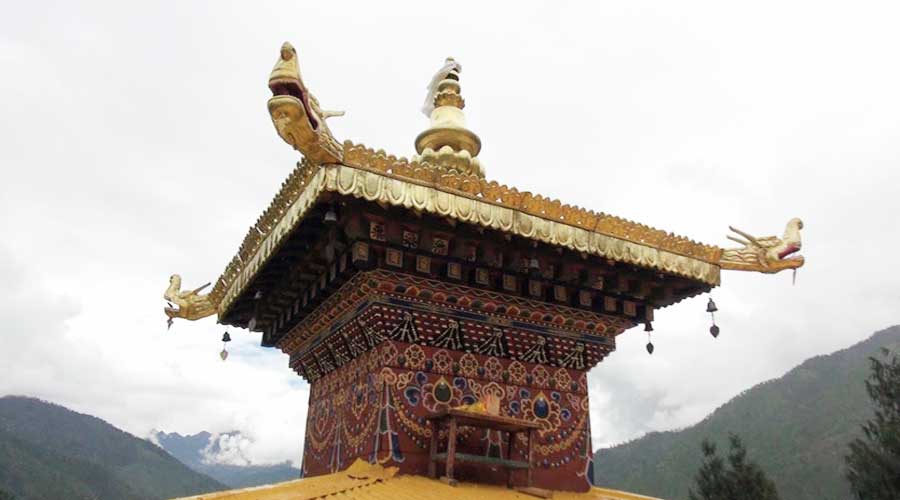 The Yonten Lopen of the Central Monastic Body consecrated the Sertog (pinnacle) of the Jowo shrine inside the Kyichu Lhakhang in Paro, today. The Sertog was maintained to its former glory by Her Majesty the Royal Grandmother Ashi Kesang Choden Wangchuck.
The Sertog since its installation was refurbished and goldplated once by Her Majesty the Royal Grandmother's mother Mayeum Choying Wangmo Dorji.
Kyichu Lhakhang is one of the oldest temples in the country dating back to the 7th century. It is considered to be one of the 108 temples built in the country by Tibetan King Songtsen Gampo who is credited with introducing Buddhism to Tibet.

Namgyel Wangchuk, Paro
Edited by Yeshi Gyaltshen