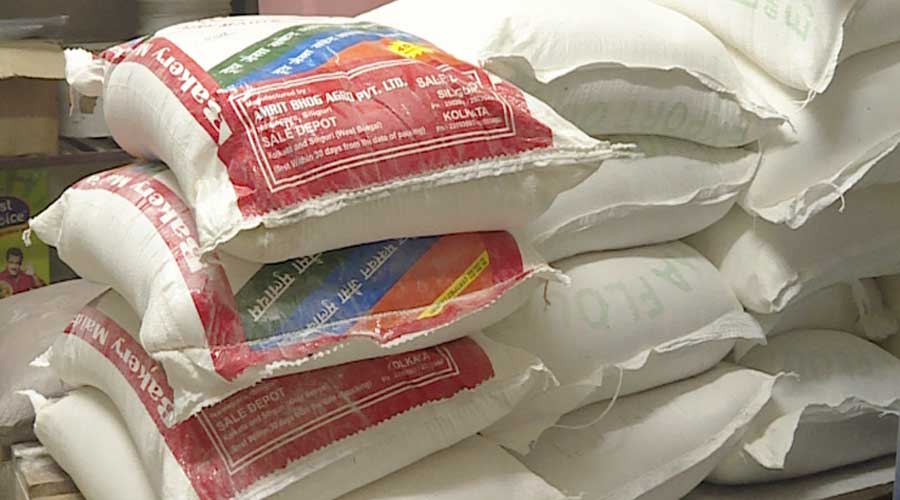 Shops in most parts of the country are currently witnessing a shortage of wheat flour. The situation has become severe in some districts such as Thimphu where shops have run out of stock for the past two weeks. And this is affecting business entities such as bakeries, cafés and restaurants which run on menus mostly made out of flour. Wheat flour is mostly imported from India.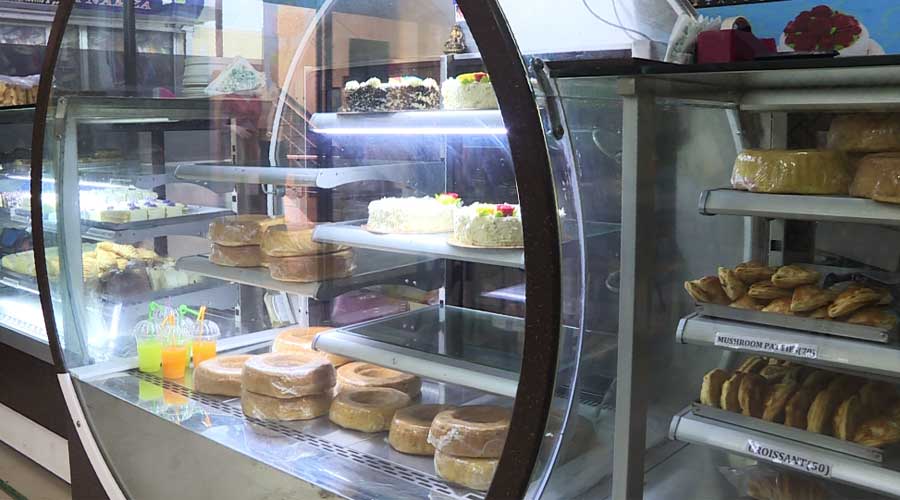 Lama Bakery sells pastries and cake items in the core of Thimphu town. The shop has been running its business with its last remaining stocks of flour, which will finish soon. They are worried they might have to shut down their business if the situation doesn't improve.
"Having no flour is a big concern for us. We cannot make anything without flour. Since we produce everything related to flour, if there is no flour, we might have to close the shop as well," said Shanti Subba, the bakery's manager.
It is the same for other eateries in the town.
"Customers love our dumplings. And we need flour to make dumplings and soupy noodles. We didn't face many problems before since we already stored the flour. But now it's about to finish, so we might face some problems," said Daniel Subba, who works for Momo Restaurant.
One of Thimphu's grocery wholesale dealers, 8 Eleven, supplies flour such as maida and atta imported from India to different bakeries and customers in Thimphu. But the shop has been unable to provide any flour for the past few weeks.
"We supply around 50 to 60 per cent to local bakeries. We are totally out of stock and we are really worried soon they will also go out of stock. We have been receiving calls from 6 am to 12 AM only for atta and maida. As of now, we are not able to import from India," said Lokendra Ghalley, one of the store managers.
As per the Economic Affairs Ministry, the ongoing shortage of wheat flour is because of India's export restrictions on their wheat due to the global wheat shortage.
Although India has agreed to provide wheat to Bhutan, the Economic Affairs Minister said the formalities to complete the agreement are taking time.
"We have already followed up with India as soon as their notification was sent for wheat as well as wheat flour. For wheat, they have already permitted us," said the Economic Affairs Minister, Loknath Sharma.
"As an alternative arrangement, we have one company in Phuentsholing, which is called Darlha flour mill that produces wheat products like atta, maida, suji, etc. We have mandated them to supply in the domestic market."
He added the ministry has already processed with India to allow us to import wheat flour.
"They have told us that they will consider this favourably. The only thing is it is taking time."
Shortages have also been reported in other districts such as Paro, Wangdue Phodrang, Sarpang and Bumthang.
According to Economic Affairs Ministry, Bhutan imported around 20,000 tons of Ata and Maida, mostly from India worth over Nu 275 M last year.
Bhutan has produced around 1,600 tons of wheat on average in a year in the last five years.
Kelzang Choden
Edited by Yeshi Gyaltshen