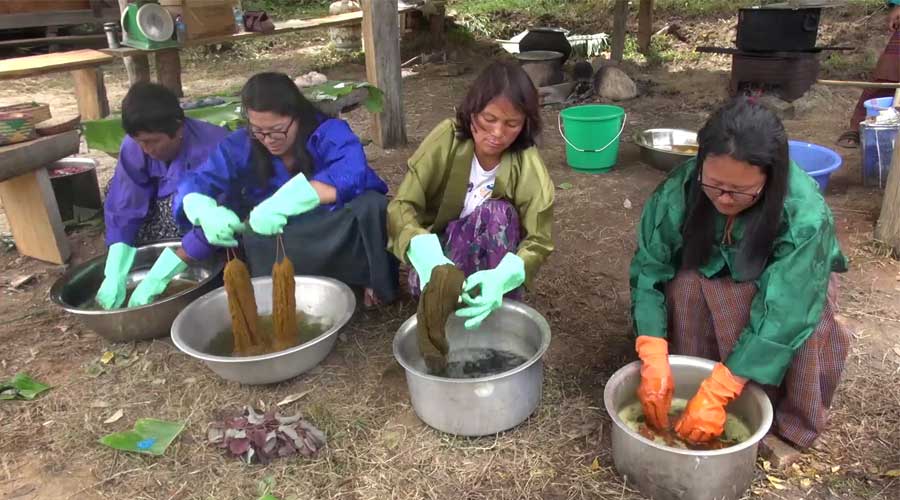 Although Bhutanese weavers have been dyeing yarns naturally in the past, the art has now almost vanished due to the availability of cheaper imported threads. But natural dyeing seems to be making a comeback. Thanks to the Royal textile Academy. The RTA has been training local weavers on how to dye yarns using natural resources. One such training is currently underway in Punakha.
Although the women have been weaving for years, they never tried dyeing the yarns on their own. They have been using imported ready-made yarns available in the shops.
This time, 40 women requested the Royal Textile Academy to train them on dyeing yarn naturally.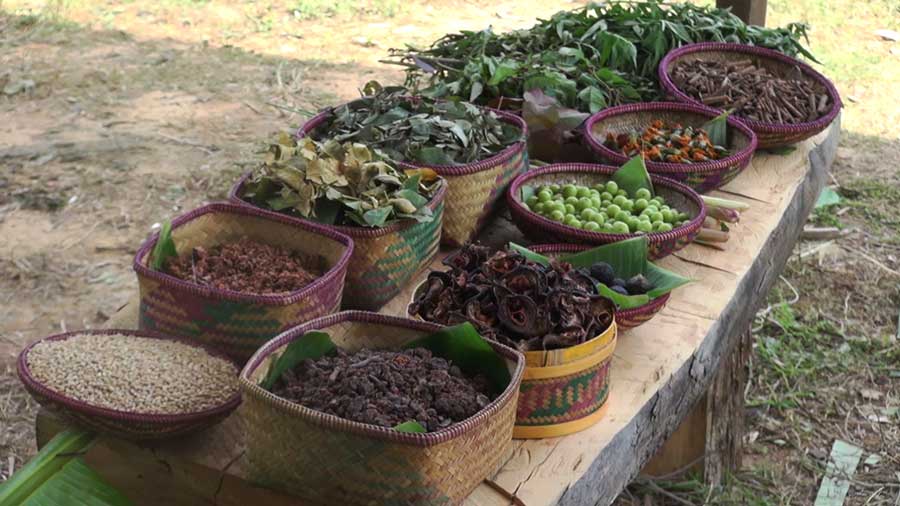 They have been learning to do so using different varieties of plants, fruits and vegetables.
"I didn't know that all these plants could be used for dyeing. This training helped us know that most of the plants in the country can be used for dyeing," said Dorji Tshomo, a participant.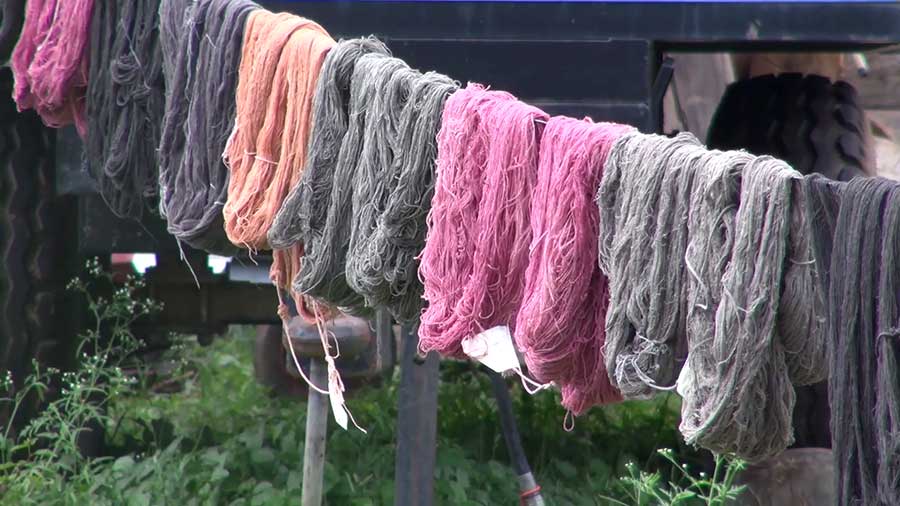 "It was difficult for us to get the different colours that we wanted from the shops.  But now I think we can dye the yarns in the colour we want thanks to the knowledge that we have gained from this training," said Tshering Choden, another participant.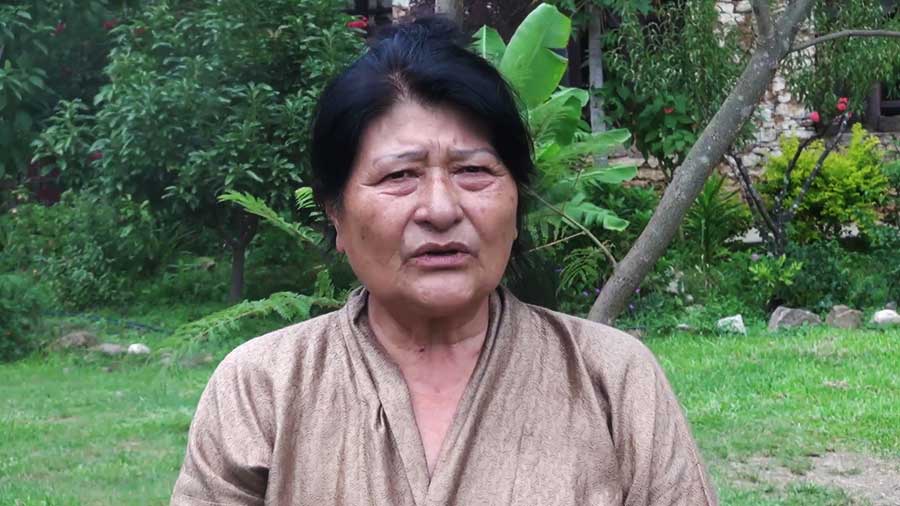 Karma Yangchen, winner of several awards in the field of weaving and natural yarn dyeing is the trainer.
"The dye that is used in Bhutan is of good quality. Likewise, we rinse the yarns thoroughly after dyeing them which helps in maintaining the colours," she said.
Through such training, Royal Textile Academy is aiming to preserve the textiles and encourage the weavers in using environmentally friendly and sustainable materials.
"The overall programme is to help the women in the rural pockets of Bhutan, especially in the textile field. I would say that the situation right now in the textile field and dyeing is on the decline. But now natural dyeing yarns and fabric are gaining lots of importance. I think it is picking up," said Pema Chhoden Wangchuk, a Senior Curator with RTA.
"That is why I think we need to revive our cultural practice because it has a market. If you can do it well with quality and colours, I think it will go well," she added.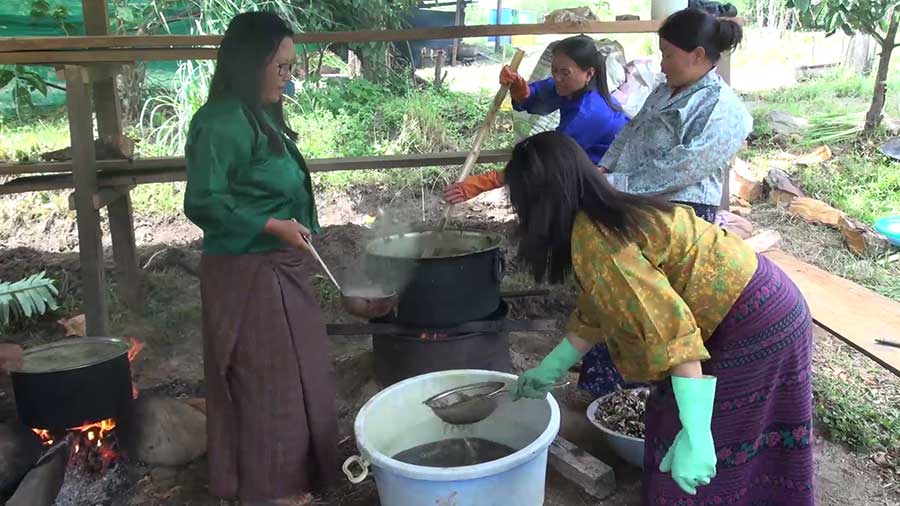 The RTA is also planning to develop a handbook about the process of natural dyeing. The academy has already trained around 700 weavers in Thimphu and Trashigang and plans to conduct training in other districts as well.
The project is funded by a donor based in the US who focuses on preserving and promoting the process of natural dyeing in rural areas in the country.
Changa Dorji, Punakha
Edited by Tshering Zam