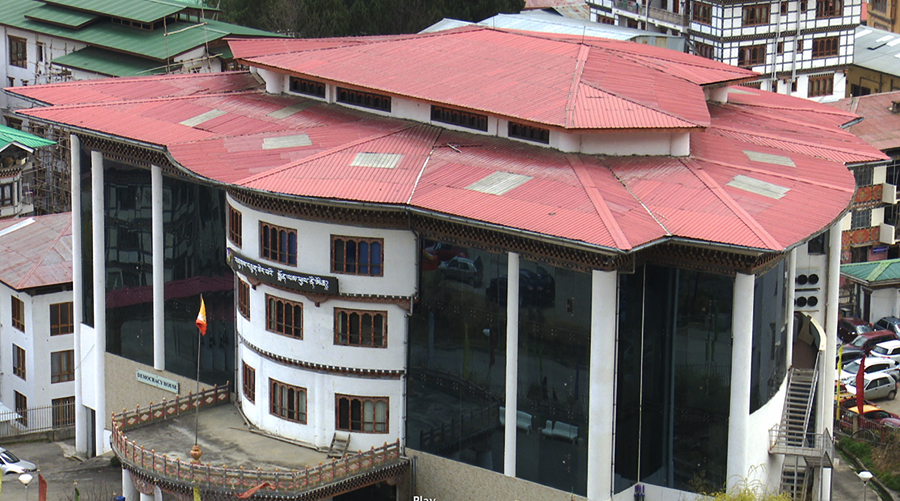 Any aspiring political candidate could now be required to have 10 years of work experience to take part in the National Council elections, and five years in the National Assembly field. This is if the Election Commission's new rules on election conduct come into effect.
The present rules require both NA and NC candidates to be at least 25 years of age and have a minimum qualification of a bachelor's degree among other criteria.
If approved, the new rules will also demand for the candidates to have worked in a government or private office. They will also need to convince the commission that they are people of integrity, excellent character, and reputation.
The draft document titled "Rules on Elections Conduct in the Kingdom of Bhutan, 2022" perhaps brings together the various existing election rules including candidate criteria to party manifestos as well as media roles.
BBS got in touch with the Election Commission who confirmed that they have submitted the draft rules to the Parliament, but they refused to comment further.
Meanwhile, the public has mixed feelings about the new rules.
"I feel work experience is crucial. It will be challenging for someone without any professional experience to serve the country. For instance, what if someone tries to drive without any driving experience?" said Nim Dorji.
"People with five to ten years of work experience will be better," said Sonam Wangchuk. "They will understand their jobs better and will even know more about the situation in the rural areas."
Meanwhile, Chhagdo Namgel said work experience isn't important. "As long as you are given a responsibility, you will work and get experience along the way. Youth in the 21st century are all very creative and have great ideas. Therefore, if we give them the chance, they will gain experience," he said.
The new rules have also divided the politicians in their views.
Requesting anonymity, one politician said he was in support of the new rules. He said experience plays a crucial role in tackling difficult situations such as the one the country is currently facing.
Meanwhile, another said the new rules undermine the younger generation while protecting the old. This he said is one of the major challenges the country is facing.
Pema Seldon Tshering
Edited by Yeshi Gyaltshen