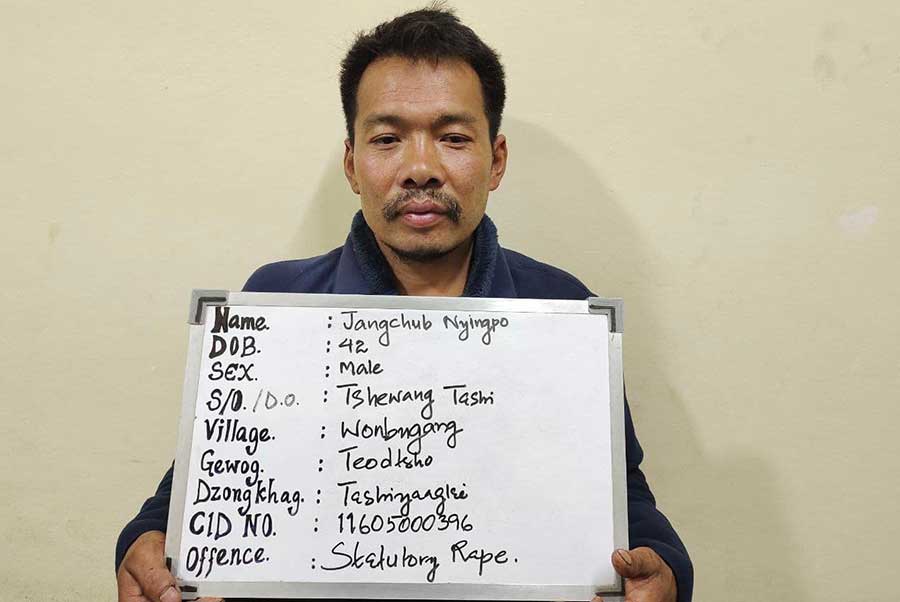 Trashi Yangtse District Court sentenced a 43-year-old man from Toedtsho Gewog to life imprisonment for raping his 10-year-old stepdaughter. The court passed the judgment yesterday.
The court also asked Jangchub Nyingpo to pay Nu 112,500 compensation to the child. His wife reported the case to Trashi Yangtse police in April after she caught him attempting to rape her daughter.
The daughter said that he had sexual intercourse with her forcefully several times and had warned her not to tell anyone about it.
The Office of the Attorney General registered the case with Trashi Yangtse District Court in June. He has 10 working days to appeal to the higher court.
Sonam Darjay, Tashi Yangtse