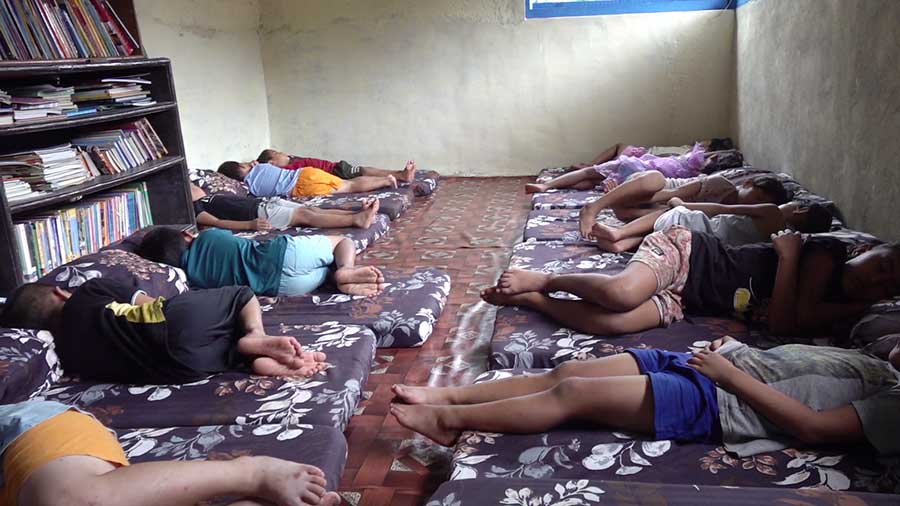 Should a quick afternoon nap be allowed in schools across the country? While there are not many studies done on the need for a formalised nap time in the Bhutanese education system, numerous international studies suggest that a short nap can help boost memory, productivity, and learning. Still, nap time for students is a new concept and not many schools practice it today. However, Bukkey Primary School in Samtse has started the initiative in their school and the results so far have been good and promising.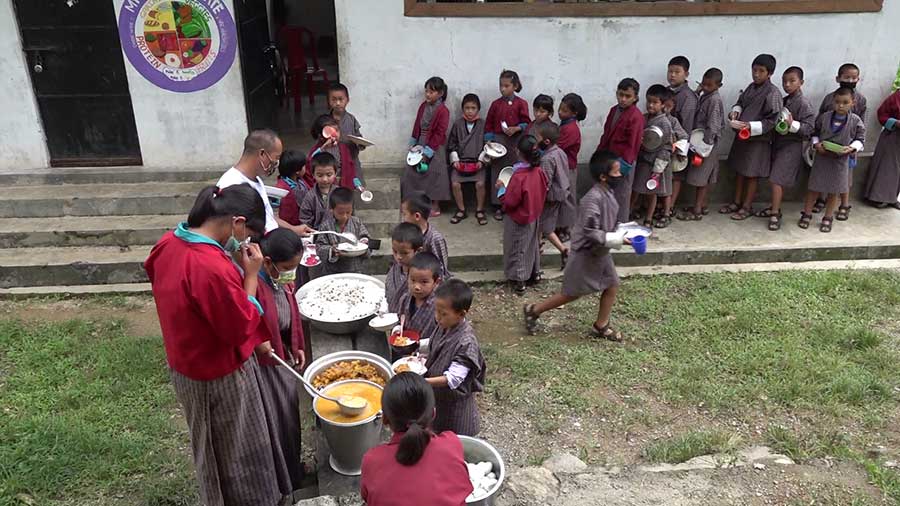 It is lunchtime at the Bukkey Primary School. Students rush to the mess for their daily meals. Unlike in the past, they don't have to bring pack lunch anymore. One after another, children enjoy the free meal made available in the school.
Once done with their lunch, students are back in their classroom. They continue their studies but with many difficulties.
Most young children find it very difficult to cope with the heat and tiredness. But Bukkey Primary School has found a solution to this problem.
With the recent introduction of napping sessions in the school, young children are now made to take a short nap for 40 minutes in the library room which is designated as a sleeping room for now.
"Since the learning process includes a lot of mental and physical exercises, young children would easily get tired by afternoon. They would fall asleep now and then. That's why we thought of introducing a napping period for younger children. So far, the new initiative has been a success and has helped all of us," said Jigme Jamtsho, Officiating Principal of Bukkey PS.
After the nap, students wash their faces and head back to their normal classroom setting.
Teachers say the new initiative is proving to be a success as students are re-energised and perform well after the nap.
"Before, children used to fall asleep every time we start with the reading session in the afternoon. But now with the napping session, students come with the same energy that they would come within the morning," said Karma Thinley, a teacher of Bukkey PS.
Likewise, parents have also been noticing the positive change lately.
"As a parent, we used to get a lot of complaints from teachers saying that our children fall asleep in the class every time. But with the introduction of napping hours, things have started to change. Since they have slept in the school, we still find our children active in the evening. They also stay up a little late in the evening to study and do their homework," said Pem Dorji Lepcha, a parent of one of the children of Bukkey PS.
Besides this, the new initiative is also expected to keep the children mentally and physically healthy throughout the day. Most of the day scholar students have to cross numerous small streams which can swell any time during this time of the year.
For now, the programme is introduced only for 21 students in classes PP and I. The school plans to roll out the initiative to other students soon. Established in 2012, Bukkey Primary School is located on the way to Gomtu, about 11 kilometres away from Samtse town.
Passang Dorji, Samtse