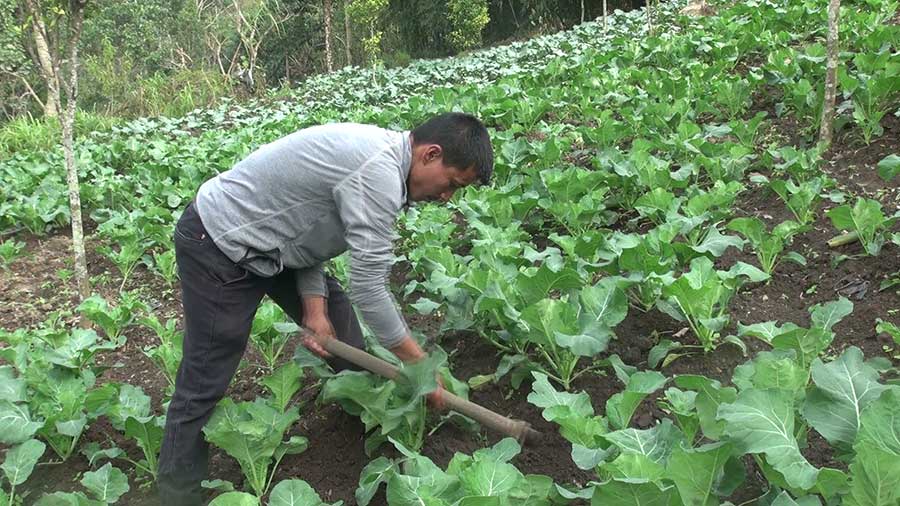 From herding cattle for others to owning a million-ngultrum-profit generating farm, San Man Subba in Tsirang saw success the hard way. Today, his farm is a mini version of children's old Mac Donald farm, with various livestock and vegetables of all kinds. Riding on this success, he is now considering running his farm on biogas.
After working as a cow herder for a landlord in the district for ten years, 37-year-old San Man Subba returned home to venture into agriculture and livestock farming in 2000. He initially started his dream on a few decimals of leased land.
"I helped my parents since my younger siblings were enrolled in school. Besides farming, I worked as a daily wager to help my siblings get a proper education. Unfortunately, I couldn't go to school since I had to help my parents raise my younger siblings," he said.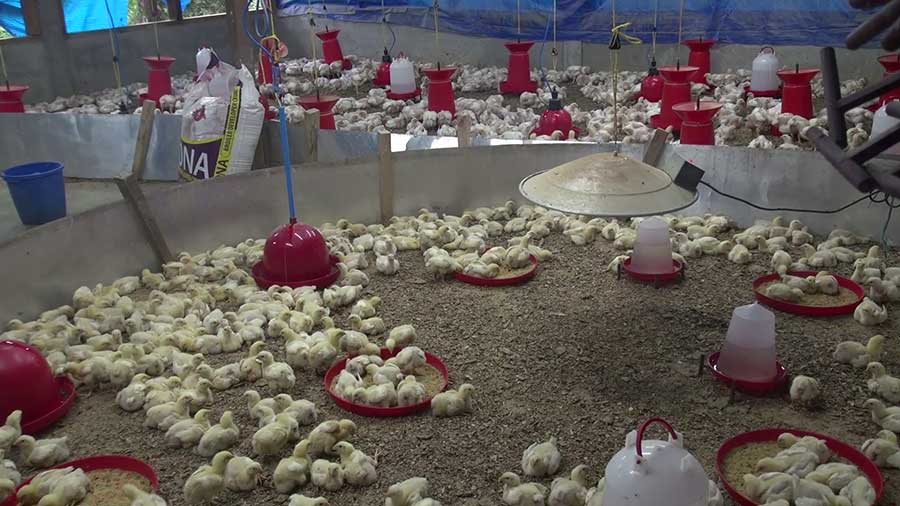 From a small poultry farm, San Man now owns a mega piggery farm, a poultry farm with more than 10,000 birds, goat and honeybee farms. Besides, he is into commercial farming with greens adorning his fields.
His brothers look after marketing the farm produces, owning shops in Punakha, Wangdue Phodrang and Tsirang.
"We face marketing issues when we produce on a commercial scale. So I asked my younger brothers who were working as machine operators to return home to take up the business jointly. This makes our hard-earned income remain within our family."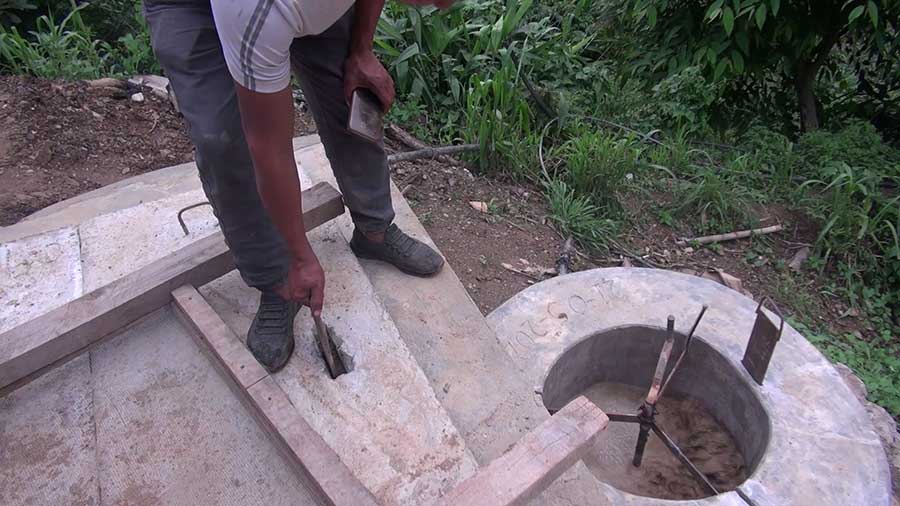 For San Man, everything on the farm is an opportunity to mint money. He recently constructed two huge biogas plants to make efficient use of pig and cattle manure. He plans to replace the lighting and heating system in his houses and farms with biogas.
"We need a regular heating system for piggery and poultry farms. So I am exploring ways to install the heating system on my farms with the help of biogas plants. And I am gradually planning to generate a hundred per cent home lighting from biogas to save costs on electricity bills."
Starting this year, he also ventured into supplying animal feeds. He has outlets in Tsirang and a few nearby districts. The feed business is to provide alternative animal feeds to farmers during difficult times like last year when poultry farmers across the country lost thousands of birds. However, his plans don't end here. He plans to extend his piggery and poultry farms soon to more than three acres of land where the site development is being carried out.
"I have a plan to extend my poultry and piggery farms. I will increase it to 25,000 to 30,000 layers and broilers. Similarly, I will also extend the piggery farm to about nine hundred piglets. Once I thought of extending the farms with a loan but after a second thought, I decided to extend the farms with earnings from the existing farms. It is easy to avail loan but difficult to repay it."
He supplies his farm products to central schools and hotels in Wangdue Phodrang, Punakha and Tsirang. Today, his profit exceeds a million ngultrum annually making him a model farmer in the district and beyond.

Pema Tshewang, Tsirang
Edited by Sonam