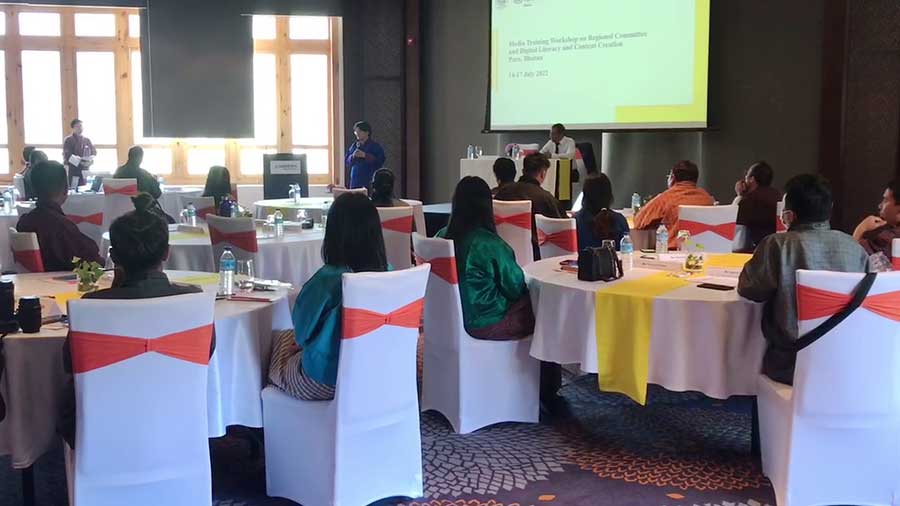 In preparation for the upcoming Regional Committee meeting for South-East Asian regions, the WHO country office in collaboration with the health ministry is organising a four-day workshop in Paro. The workshop began today.
The workshop is to equip journalists and local bloggers in the country to disseminate accurate information on public health topics. The 75th Regional Committee meeting will be held in the country in September.
Representatives from the region's 11 member states meet every year to formulate policies and endorse new initiatives among others during the meeting. Bhutan will be tabling mental health during the ministerial round table.
Namgay Wangchuk, Paro
Edited by Sonam Pem