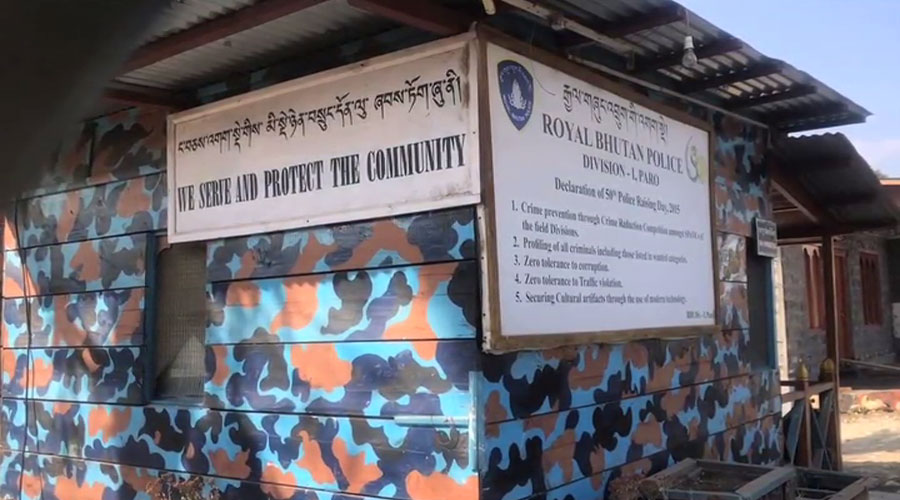 A young woman promised with a dream to earn and work in the US found herself poorer by Nu 500,000. She was allegedly duped by a man from Lhuentse. According to the Paro police, the suspect who is at large has criminal records, including rape, stabbing, kidnapping, and other offences. He was out of prison lately after serving time for prior crimes.
The 23-year-old woman who lives in Paro first met with the suspect sometime in May this year. They met through a social media app, Messenger.
According to her, the 38-year-old man claimed to be a doctor working in Brooklyn, New York, and was here in the country for some personal reasons. She said the suspect promised to take her with him to the US and reportedly persuaded her by using a number of strategies, including enlisting her family members in the decision-making process.
She said she started falling into this alleged scam after several people came forward supporting his claims. A friend of the suspect pretending to be working in the foreign ministry is among those who persuaded her to apply for a visa.
"When I went to the passport department to process my passport, I met a man working there who said he was the classmate of the suspect and they are from the same village in Lhuentse. Since he said he is also applying through the suspect, we sent the documents together in the scammer's email," she said.
She also said the suspect openly lured her by meeting with her neighbours, and friends, and even talked to her parents and relatives over the phone.
After she was convinced that the man is for real, he started demanding money for registration fees, visa fees, and even for personal reasons. She said she landed up asking her friends and family for assistance in paying the amount because she didn't have enough in her own account. After meeting all his monetary demands, she said she lost track of him.
According to sources, she is not the only victim of this suspected scam. They said there are cases registered against him with the Thimphu police on similar deceptive practices.
Paro police said the easy accessibility of SIM cards is making it harder for them to track the suspect as he keeps on moving from place to place. He was last traced to Tsirang recently through mobile tower receiver technology. Police in Tsirang were also alerted. However, the police said that it is challenging to efficiently trace his whereabouts through technology, as many due procedures have to be followed.
Meanwhile, as the search continues for the suspect, the duped woman can only hope that she will be able to recover her money. Apart from losing all her little savings, she has debts to pay.
Namgay Wangchuk/Pema Seldon Tshering
Edited by Sonam