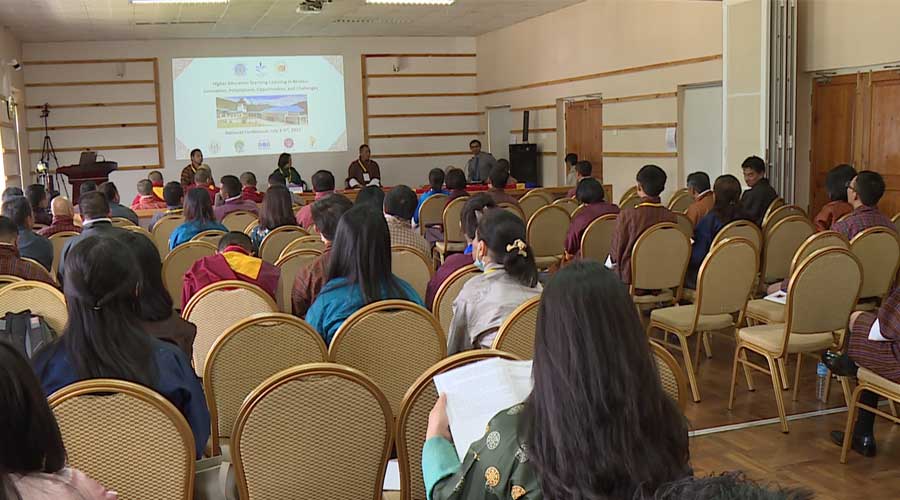 The number of students with disabilities completing high school in the country is increasing. Except for Technical and Vocational Education Training Programmes, there's no option for them to continue their education in colleges. As per an ongoing study conducted by the Samtse College of Education, there is a need to plan and develop infrastructure and train academics.
Researchers and educationists gathered at the Royal Thimphu College recently for a National Conference on Higher Education in Bhutan. One of the highlights of the conference was the inclusiveness in higher education particularly for students with disabilities.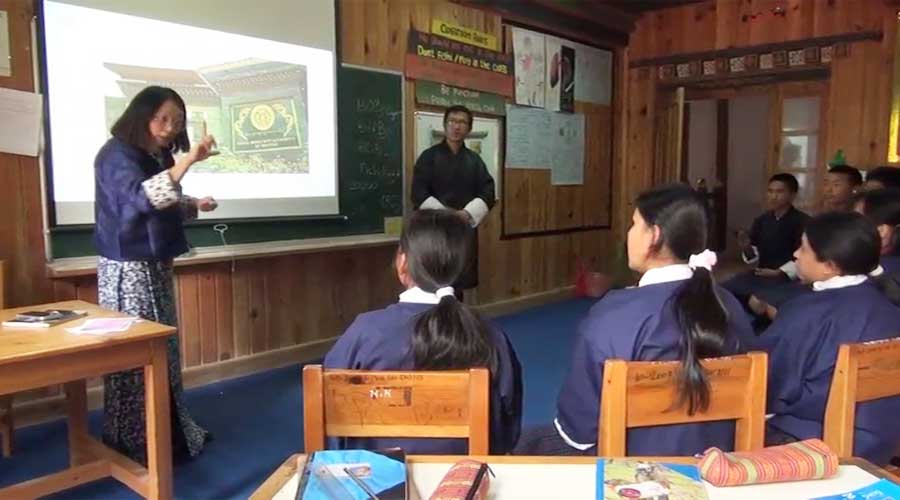 Transitioning from high school to college is difficult for students with disabilities. For instance, not a single student from the Wangsel Institute for the deaf has pursued higher education in a college.
"We have different styles of learning and teaching for deaf students compared to normal students. We have not been able to cater to their basic needs to enhance their learning capacity. And that's why our students have not been able to transition to colleges," said Dechen Tshering, the Principal of the Institute.
However, 18-year-old Ugyen Penjor who is studying in class XII wants to pursue higher education in sign language. Currently, one of the challenges is the inadequate development of sign language in the country.
"I will study hard and go abroad to study deaf education. I will come back to the institute and help the deaf students. Currently, we do not have enough sign languages in the country. So, I will research and develop sign languages for the country," said Ugyen.
"Higher education Institutions in Bhutan accepted only blind students but not the other forms of disabilities. Moreover, there is very minimal support in terms of assistive devices, accommodation, adjustment and adaptation," said a parent who was interviewed in the ongoing study conducted by the Samtse College of Education.
Similarly, an educator who participated in the study said, "One of my students had a physical disability but was cognitively brilliant and completed class 12 and he was denied admission to higher institutions because they didn't have accessible infrastructure and caregivers."
The study also found there is no specific policy to address the challenges that students with disabilities face in higher education institutes.
"If we look at the policy documents, this should have happened a long time back, to be honest. But it has not happened as we all expected it to happen. But I think with so many initiatives going around in the country, I think this tempo will pick up," said Ganeshman Gurung (PhD), Lecturer/Researcher of Samtse College of Education.
Similarly, Ura Sonam, a research coordinator at Royal Thimphu College found that only a few colleges accommodate students with disabilities willing to pursue higher education.
"In Thimphu, we have Royal Thimphu College, in Paro, we have Norbu Rigter, then in Samtse, we have Samtse College of Education and we also have Sherubtse. But again in these colleges, the students with disabilities are more specifically to do with visual impairment. We do not still have areas for people with deafness. Probably that's one area we need to look at because these children coming out from the Wangsel institute have huge transition problems."
Today, there are nearly 800 students with disabilities studying in 26 Special Education Needs schools.
And with the numbers increasing, it's time that the concerned stakeholders come together to assess and understand the situation of students with disabilities and come up with a solution.
Samten Dolkar
Edited by Sonam Pem