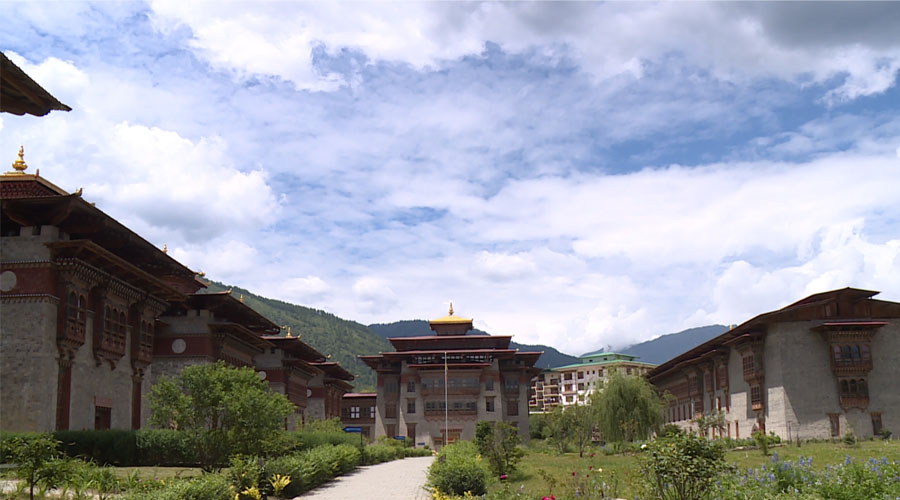 The High Court convicted two men of larceny, recently. In April this year, the Wangdue Phodrang District Court sentenced Phub Dorji and Tshering Tobgay to over five years in prison. While Phub Dorji's sentence was increased to five years, the High Court upheld the lower court's judgment in the case of Tshering Tobgay. They were convicted of stealing copper wire worth more than Nu 2.5 M from the store of PHPA-II, last year.
The High Court altered the judgment passed by the District Court and increased 29-year-old Phub Dorji's prison term. According to the High Court's judgment, Phub Dorji was convicted twice in 2017 and 2019 of similar offences. As per the Penal Code, a defendant will be liable to enhanced punishment if he/she is convicted of the same offence.
Larceny, as per the Penal Code is value-based sentencing. The Wangdue Phodrang District Court sentenced them to five years and three months each in prison for an offence of a third-degree felony.
They were also ordered to compensate PHPA II with the cost of the copper wire within six months from the day of the judgment. They were sentenced for stealing about two thousand five hundred kilograms of copper wire.
However, they appealed to the High Court claiming that the copper wire they stole was less than three hundred kilograms. The judgment by the High Court stated that the commercial invoice of the project showed three types of wire boxes with different sizes and weights. The court stated that the project did not purchase any box with the weight the defendants claimed. Also, the verdict stated that the wire box recovered from them was found to be the one containing 2,462 kilograms.
The judgment stated that the convicts melted the copper wire and made it into different weights. The police recovered the wires from them which altogether weighed 262 kilograms. The court said the convicts appealing to base their sentences on 262 kilograms of recovered copper wire instead of 2,462 kilograms do not hold water. This is because the sentencing should be based on the total amount the project paid while procuring the box of 2,642 kilograms and not the 262 kilograms of melted copper.
According to sources, the convicts appealed to the Supreme Court on Monday.
Kinley Dem
Edited by Sonam