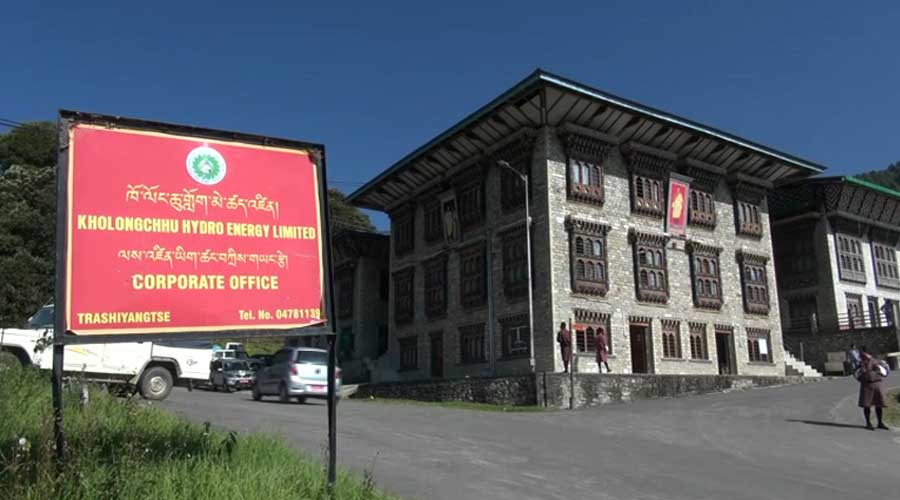 The government will not execute any forthcoming construction works at the Kholongchhu Hydropower Project site in Trashi Yangtse, says Economic Affairs Minister, Loknath Sharma. According to the Minister, this is until all the issues ranging from the management to the cost of the project are resolved.
The Minister was responding to the question raised by the MP of Bomdeling-Jamkhar Constituency in Trashi Yangtse in the National Assembly today.
Bomdeling-Jamkhar MP, Dupthob said the delayed project has deprived the residents of the economic benefits.
"Many residents in Trashi Yangtse are affected by the slow progress of the project. They have borrowed money from the banks and have invested in constructing commercial houses long since they heard about the initiation of the project," the MP stated.
But with not much happening at the project site, people are questioning it.
"They are in limbo. They are questioning about the developmental activities such as the construction of schools and hospitals, and blacktopping of roads that are yet to be done by the project," the MP further commented.
Lyonpo Loknath Sharma clarified that there are numerous issues plaguing the 600 Megawatt Kholongchhu Hydropower Project.
These hiccups have to be addressed before deciding the fate of the project.
"Kholongchhu is the joint venture between the DGPC and an Indian company. Right now, we need to focus on settling issues related to the management and cost of the project. Then comes on tariff as to how we can make profits from exporting the electricity."
As the project is on cost sharing basis, the minister added, "The 30 per cent of the project's fund was mobilised by the DGPC and SJVN of India and the remaining 70 per cent borrowed from the banks. The borrowings have soared. So considering all these issues, the project is not progressing well. Our country will be in a difficult situation if we don't solve these issues."
The Economic Affairs Minister continued that until then any upcoming work at the project site will not see the light of the day. However, the ongoing work will not be stalled.
"So we will not implement any fresh or upcoming works such as the construction of roads or bridges at the project site. However, we will not interrupt the ongoing works."
The construction of the Kholongchhu Hydropower venture began in 2015 and to date more than Nu 4.5bn was spent on it.
The project is a joint venture company of SJVN of India and Druk Green Power Corporation of Bhutan (DGPC).
Kelzang Choden/Karma Wangdi
Edited by Pema Lhaden