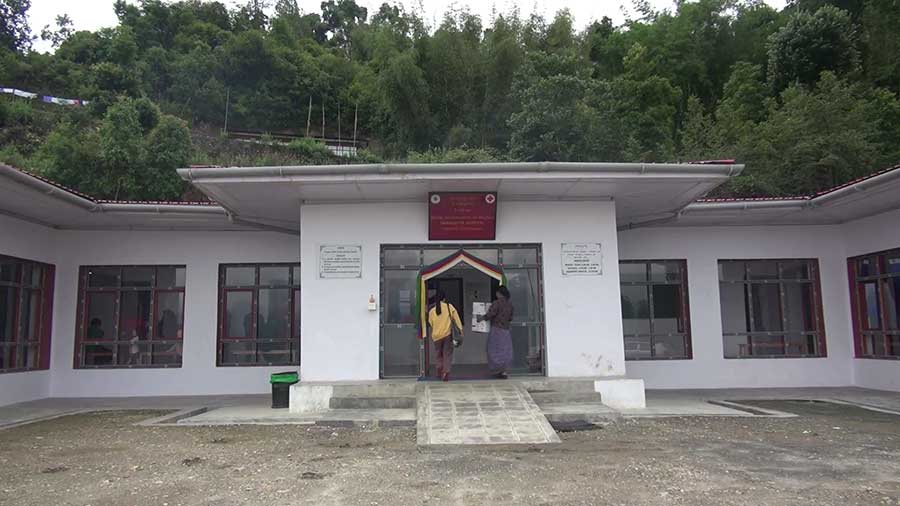 Access to healthcare services has become easier for the residents of Tsirang Toed, Pungtenchhu and Sergithang Gewogs in Tsirang. The newly constructed 10-bedded hospital in Tsirang Toed started operating in March. Earlier, with just primary health centres in these Gewogs, quite often the residents have to travel to Damphu hospital which is about 45 kilometres away.
The hospital provides ultrasound, laboratory testing and traditional medicine services. There are 12 health staff including a health assistant catering to about 25 to 30 patients every day. There are more than 4,500 people in Tsirang Toed, Pungtenchhu and Sergithang Gewogs.
"The hospital is benefiting us. Travelling to Damphu hospital is very difficult, especially for elderly people like us," said Chandra Maya Subba, from Tsirang Toed.
"I have been suffering from back pain. But without a hospital nearby, I have been visiting the Outreach Clinic located in my chiwog until now," said Samten Wangmo, from Pungtenchhu Gewog.
"Earlier, we had to wait in a queue while visiting Damphu hospital. Moreover, the transportation charges were high," added Yeshey Lhamo, also from Pungtenchhu.
But for now, the hospital doesn't have a doctor, eye and dental technicians, and an ambulance.
According to the Dzongkhag Health Officer, the district proposed the health ministry to provide additional manpower. And they are hopeful that the hospital will have a doctor and technicians by next year.
Pema Tshewang, Tsirang
Edited by Tshering Zam