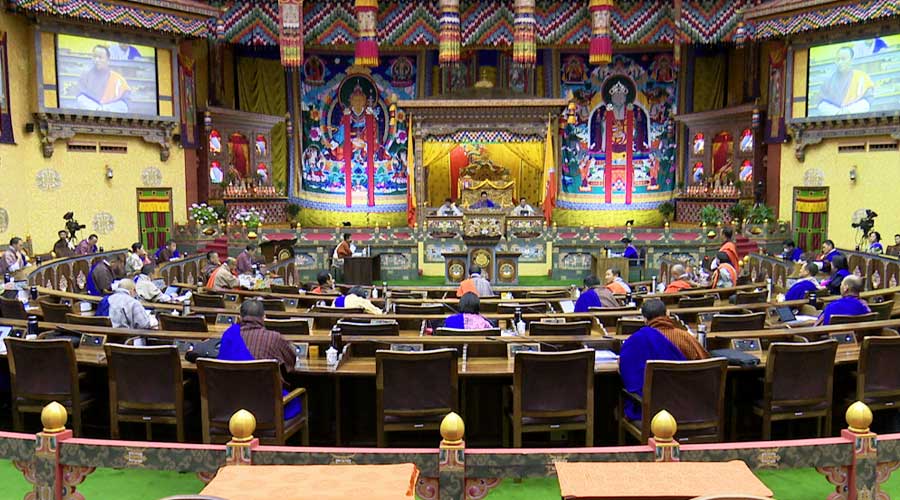 The government sold Treasury Bills worth Nu 19bn and government bonds worth Nu 8bn. The government has been selling these debt instruments to meet cash shortages. Currently, the government has outstanding Treasury Bills worth Nu 19bn and it is likely to reduce to less than Nu 16bn by this month.
In the question-answer session of the National Assembly today, Finance Minister Namgay Tshering presented the status of Bills and Bonds sold by the government. According to the minister, the government will soon receive Nu 3.5bn from the World Bank which will then be used to repay the treasury bills. "The money was supposed to come last time but because the project just ended, the money comes at the end of the financial year, and this took some time. So we had to borrow money as a treasury bill. We adjust it every month as and when we get money," said Lyonpo.
Apart from the Treasury Bills, the finance ministry also issued government bonds worth Nu 8bn since 2020. The bond was issued for the first time to raise long-term funds and to develop Government Security Market.
"Of the Nu 8.2bn government bond, we have issued Nu 7.5bn for the National Resilience Fund and Nu 700 M for the National CSI Development Bank," added Lyonpo.
The financial institutions bought most of the Bonds and Treasury Bills.
Samten Dolkar