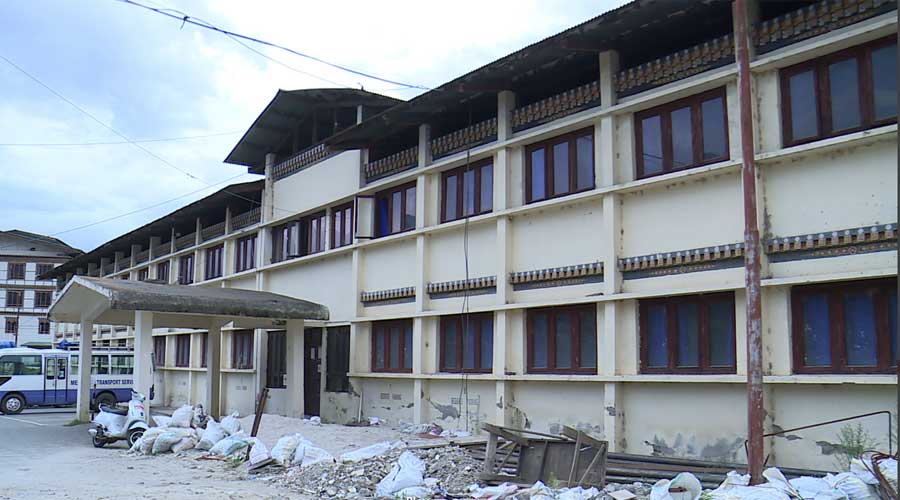 Bhutan's mental health system is running almost three decades now. However, plagued by the shortage of manpower and poor infrastructure, it has made little progress so far. But with the construction of The Pema Center to begin soon, there signals significant progress in the mental healthcare services in the country.
This was shared by Health Minister Dechen Wangmo in the National Council (NC) yesterday.
The minister was quizzed by the Chairperson of the Social and Cultural Affairs Committee of the NC about improving mental healthcare services in the country.
"We would like to know from the minister about the immediate measures undertaken by the health ministry to resolve the current challenges faced in treating mental illness until the long-term programmes are developed," questioned the Chairperson of the Social and Cultural Affairs Committee, Lhaki Dolma.
Responding to the query, the health minister said the budget has been allocated to start the construction of The Pema Center- a hospital for mental health and wellbeing in the upcoming fiscal year.
The 60-bedded hospital, a royal initiative of Her Majesty The Gyaltsuen will be constructed within Jigme Dorji Wangchuck National Referral Hospital (JDWNRH) complex.
On the Royal Command of Her Majesty The Gyaltsuen, The Pema Center Secretariat was established on Friday.
The present psychiatric ward is housed in one of the oldest buildings of Thimphu National Referral hospital.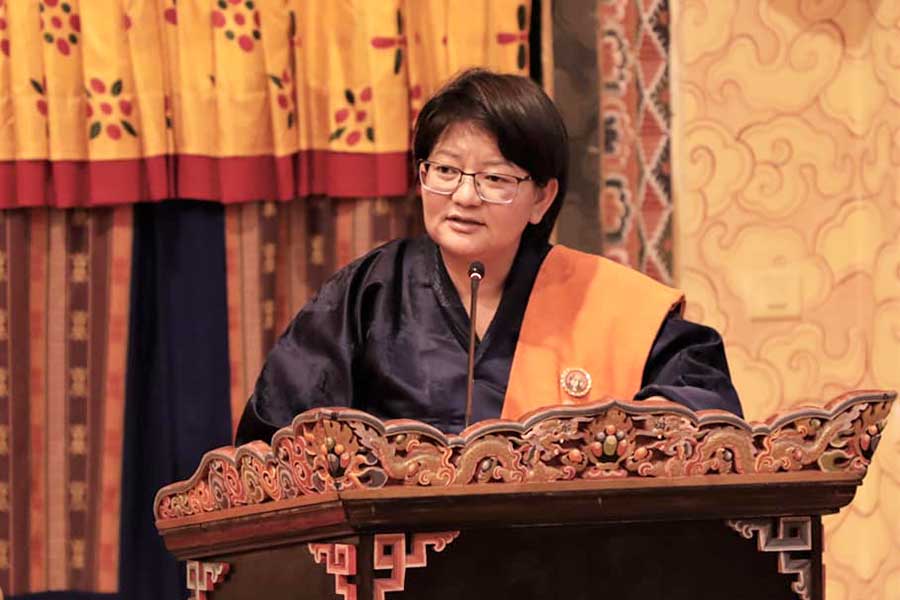 According to the health minister, it is high time that the mental health infrastructure needs to be upgraded.
"The current psychiatric ward is in really bad condition that I told the psychiatrist that even if I don't have mental health problems, I might get one. But everything will turn out better at The Pema Center. It will be well equipped to manage severe cases of mental health issues," added the minister.
With only two psychiatrists in the country, the health minister shared about addressing the acute manpower crunch.
"Even if enough psychiatrists aren't there, we have allocated the clinical counsellors in 14 districts. We will send counsellors to the remaining districts next year. We have also increased the intake of clinical counsellors up to nine at the Khesar Gyalpo University of Medical Sciences of Bhutan every year."
Lyonpo Dechen Wangmo also said Bhutan's mental health issue will further gain prominence on the international platform as it gears up to host the World Health Organisation's (WHO) regional committee meeting.
Over the last two years, health professionals have documented an increase in mental illness, triggered by the pandemic.
Kelzang Choden
Edited by Pema Lhaden