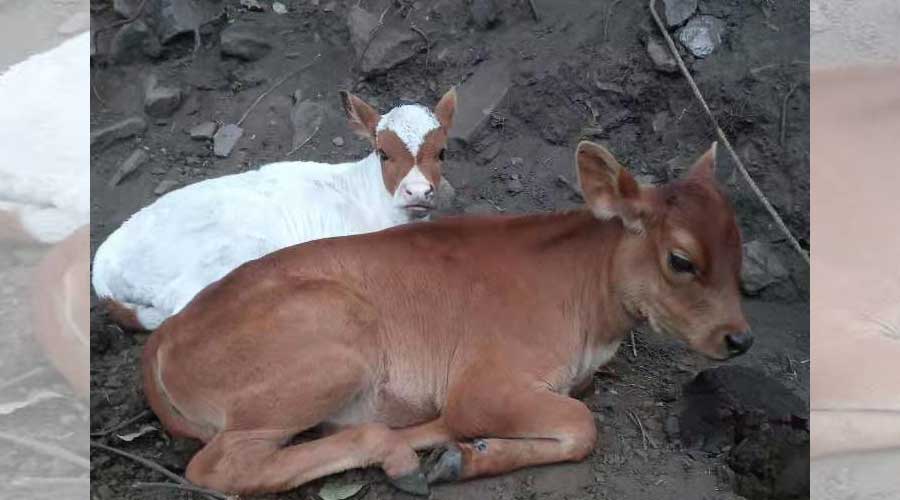 A leopard killed a calf in Tongtophey in Langthil Gewog of Trongsa last night. According to the owner, Ugyen Dema, they came to know about the attack at about midnight when her friend who was still awake heard the calf bleating in agony. Another calf, tied alongside the one attacked by the predator escaped unhurt. The calves were kept in a temporary shed a few metres from her house.
Ugyen said she and her friend rushed to the scene and saw the leopard fleeing. They took home the uninjured calf and waited for dawn in fear for their lives. She said the leopard kept them awake growling and prowling the whole night.
All the authorities concerned were informed in the morning. For now, there is no scheme to compensate the domestic animals lost to such predators. Officials said this was the first case of a leopard attacking cattle in Langthil village. The officials are investigating the case.
Meanwhile, officials told Ugyen to clear the bushes around her house.
Passang, Trongsa
Edited by Sonam