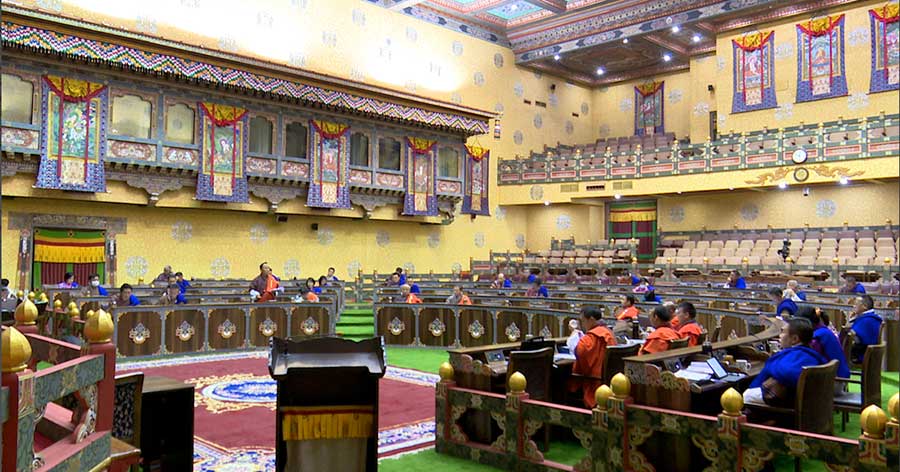 The Office of the Attorney General and the Anti-Corruption Commission recovered more than Nu 121 M as restitution payments in the last one year. However, the institutions face challenges in recovering the restitution amount especially when the convicts are behind the bars. The Finance Minister presented the report on the restitution of the outstanding amount in the National Assembly today. 
Restitution is the amount owed to the state. The court directs the defendant to pay back the amount misused. The gross restitution pending as of June 30, 2021, was more than Nu 412 M.
"If a person is convicted of a criminal offence and ordered to restitute a certain amount, it is very difficult to recover the amount from the convict. And those who get life imprisonment have to be in the prison for an entire life so there is no reason why they would want to restitute the amount," said Finance Minister Namgay Tshering.
Lyonpo said it is difficult to recover from a convict who has no income at all and from a foreigner.
The minister also shared how the government has allotted the restituted amounts.
"From the amount restituted, Nu 86.8 M has been allocated in the budget fund account of the government of which Nu 77.9 M is allotted in the National Resilience Fund. Nu 18.6 M is allocated to the government's revenue account," added Lyonpo.
As per the report, there is still restitution pending of more than Nu 291 M.
While presenting the Annual Anti-Corruption Commission Report during the last session, the Good Governance Committee of the National Assembly recommended that OAG and the ACC recover the restitution amount at the earliest.
Kinley Dem
Edited by Sonam