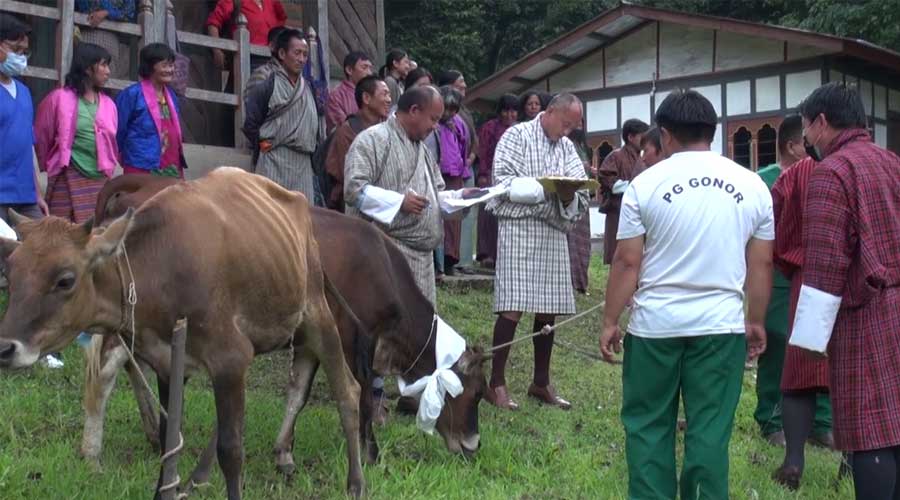 People of Khenadrang in Pema Gatshel look forward to earning some extra cash. Livestock officials distributed a jersey cow each to 28 households recently. Khenadrang Rehabilitation Settlement is one of the first projects under the National Rehabilitation Programme. 
The cattle were distributed through a lucky draw to interested farmers in the village. The District Livestock sector said the office is distributing the cattle free of cost in the village as most of them cannot afford high-breed cattle.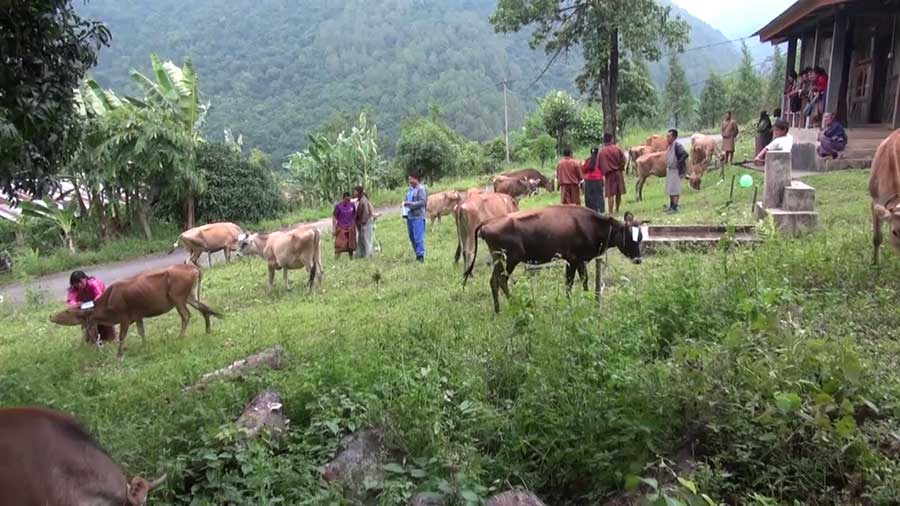 "Now that we have distributed the cattle, we will gradually start collecting milk from them. And that way, they will be able to earn at least Nu 6,000 every month," said Thinley Rabten, the Chief District Livestock Officer.
Very soon, a dairy group will be formed in the village. The group will supply milk to Nanong Milk Processing Unit. And the farmers are delighted with the news.
"Until now, we used to raise cattle only for manure and barely for dairy products. We are very happy with the gift. From now on, we will take good care of the animals and focus on dairy products," said Tashi Chozom, a farmer in Khenadrang.
"I am very happy. I would like to thank His Majesty The King. I will work hard and make a good income. This will help us improve our livelihoods," added Tshewang Rinzin, another farmer.
"We wished to raise jersey cattle when we heard of people buying and raising them. But we couldn't afford it. Today, with the blessings of His Majesty, the district gave us the cattle for free," said Tashi Wangmo.
The district administration spent about Nu 700,000 for the project.
Nearly 50 households from remote villages in the district were brought to Khenadrang in 2011. The programme was initiated upon Royal Command to address poverty and improve the livelihoods of landless and socioeconomically disadvantaged people across the country.
Thinley Dorji, Pema Gatshel
Edited by Phub Gyem